How can you convert a brainy game into something opulent? Well, you bling it up! That is exactly how the concept of Luxus chess boards work. Created by Jewel Cast & Techno, this limited edition chess set is cast in 92.50% pure Silver weighing 1500gms and features 11500 Cubic Zirconia Swarovski Gems in total. The set consists of a 200 mm x 200 mm chessboard and chess pieces set in Swarovski Gems Cubic Zirconia Stones.


The set comes to you packed in a special high-quality acrylic black box with two pairs of white cotton gloves to handle the game with care.
Limited to 50 pieces, each set is priced at $8,250.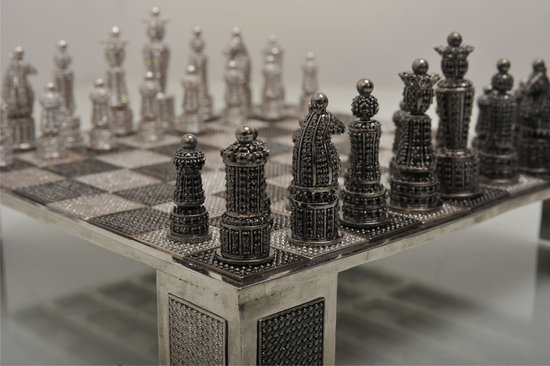 Thanks Chandresh