Cryptic artist Banksy, who is yet to reveal his identity, sent the media world into a tizzy only last week. Auctioned for a monumental sum of $1.4 million at Sotheby's in London, Banksy's painting "Girl with Balloon" was shredded into ribbons almost immediately post purchase.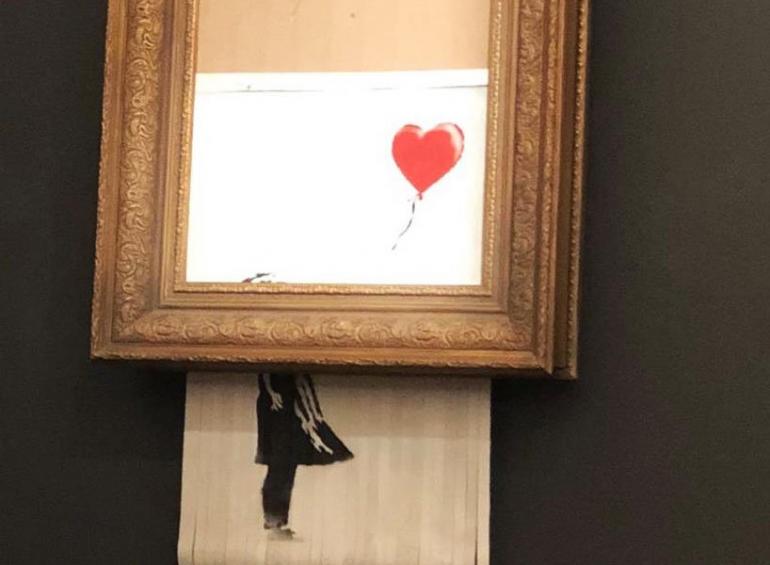 Ever since the peculiar stunt created shock waves in the industry, people have edited a series of images into Banksy's shredding frame. From beverage brand Perrier and Japanese menswear brand Mazu resortwear to McDonald's and Ikea Norway, the bizarre incident has impacted a plethora of marketing campaigns across the world.
Our Junk Twilight designs are running low on stock. Get them now before they are #goinggoinggone #banksy #art #mazuresortwear #genius #wearethesea pic.twitter.com/chUgn7cfar

— Mazu Resortwear (@MazuResortwear) October 10, 2018
Personally, I feel an out-of-the-box approach was just what the marketing world ordered!
No need to break the bank for a work of art 😏 #PerrierLemon #GoForTheExtraordinaire pic.twitter.com/hCf2epASez

— Perrier (@Perrier) October 9, 2018

Most recognised the stunt as an anti-capitalist stance adopted by the artist. Of course, any eccentric trick pulled off in the advertising world is always received with an intriguing sense of appreciation.
We've heard this is all the rage now, so we'll start the bidding at €100,000… pic.twitter.com/fUOZxG64Yu

— Lidl Ireland (@lidl_ireland) October 8, 2018
[Via:Designboom]