Most automakers are known to go all out, carving extremely brilliant gifts to pick from for the holiday season. Just last year, we came across German automaker Mercedes Benz's holiday gift range and Bentley's exclusive gift range for the 2012 Christmas holidays. Mercedes Benz has yet again unveiled a fantastic set of gift-able items for the upcoming holidays, too, as part of the Christmas Stars 2012 line.

This gift line is this Italian calfskin smartphone case that adds a dash of color to the white winters. Measuring 8 x 13 cm, the case is compatible with most smartphones and is priced at 39.90 Euros (approximately $50), complete with a Mercedes Benz logo!


The Christmas Stars 2012 line also includes a suave pen available as a ballpoint or rollerball in matte black with chrome-plated fittings with the Mercedes Benz star engraved in the button clip sporting the auto-manufacturer's branding. The ballpoint is priced at 29.90 Euros (approximately $38), while the rollerball comes for 34.90 Euros (approximately $45).


Perhaps the most amusing and unconventional of these gifts is the 79.90 Euro (approximately $102) Bobby-Benz. A children's ride-on toy, this one's swathed in SLS AMG matte white. Limited to just 2500 pieces, the Bobby-Benz includes Mercedes‑Benz AMG wheel rims!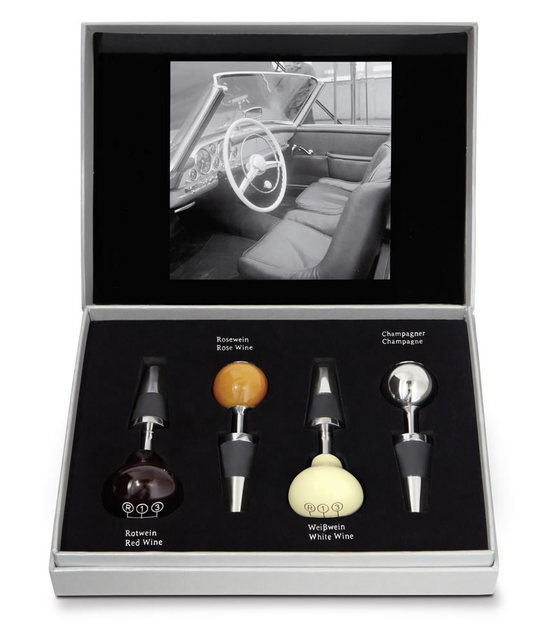 And this isn't all! The Christmas Stars 2012 line includes a lot more with a Swarovski Crystal-embedded wristwatch, a Rhinestone-packed wool-white knitted hat, a bright pink and extremely chic Italian calfskin manicure set, and lots!


[Emercedesbenz]