We all are aware of the value of a signature. No wonder then that people are always worried about their signatures being forged. To ensure that absolutely nobody can forge your signature, Mont Blanc has unveiled a Personal Code Ink that features a botanical ingredient that prevents falsification of signatures. The unique ink was launched recently in Dubai and is said to be comprised of components containing an invisible, inimitable botanical code, which is similar to the human DNA code. Said to be "matchless' and as individual as one's fingerprint, Mont Blanc executive vice president for product strategies and development, Jean-Marc Pontrue says, "Only one person will own this ink – you."

Upon presenting a document, letter, or memento bearing the owner's handwriting, Mont Blanc will verify the authenticity of the Personal Code Ink. A forensic test will be conducted to verify whether the Personal Code Ink has been used.
The Mont Blanc Personal Code Ink edition features an exquisite black wooden box and two exclusive Meisterstück writing instruments: the Meisterstück Signature Pen and the Meisterstück Solitaire Barley Rollerball. For the men/women whose signature has the power to change the destiny of many, this unique edition from Mont Blanc is definitely a must have.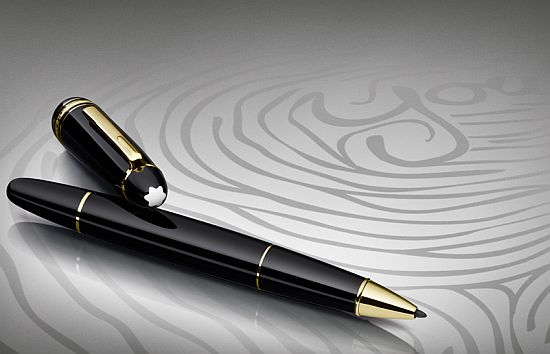 [Luxuo]