Platinum sphere portrait, or when the jewelry becomes you. That's how we're feeling about this latest innovative revelation. While many discerning women deem platinum the penultimate in jewelry, the precious metal is now elevating its especial status through portrait. What this means is that patrons can now indulge in bling of another kind by having themselves or their loved ones immortalized in platinum. Proof? The world's very first platinum portrait.

The unique piece of platinum art portrays a woman exuding unmatched brilliance, through tens of thousands of platinum spheres. The one-of-a-kind work required platinum ingots, melted in a furnace at more than 1,700 Celsius. They were then shaped into balls in 2 to 5mm pitch, thus giving the woman, her everlasting status, a status that could belong to anyone through a meticulous creative process.

Starting with a 30-minute interaction between the client and creative staff, the former's requirements can be established, ushering them in to stage two. This stage is where a shoot takes place to obtain a photographic portrait of the client alone or with his/her family or loved one, followed by computer graphics (CG) production. We all know what this means, one final look at the work in awe-invoking progress.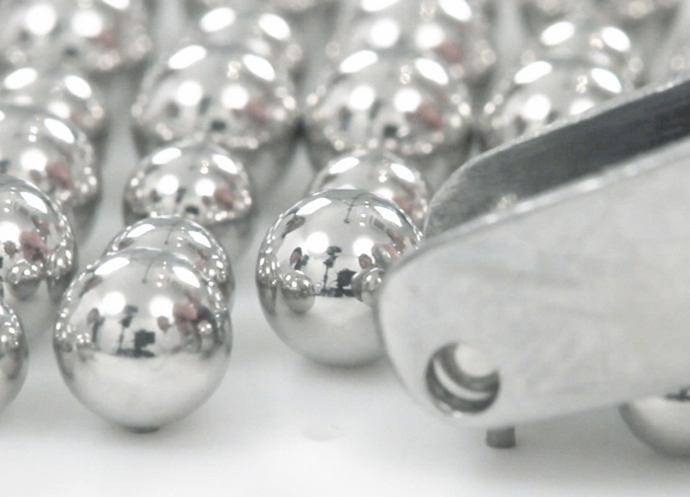 After that, you can bit goodbye to good ol' photo paper forever. For you shall find yourself in the 10,000 platinum balls that are carefully set on the portrait by skilled hands of master craftsmen. The setting process can be videotaped upon request and the finished portrait is delivered to the client, decorated in a platinum foil frame.

The dazzling brainchild of Platinum Guild International, the Platinum Portrait project was realized thanks to the cooperation of various specialists including Japan's leading creators and top jewelers. Their first creation meant more than a week for four specialists to manually place each platinum sphere in the correct position and complete the work.

The same work can be realized again on order, in medium (using 1,000 grams of platinum), large (using 3,500 grams of platinum) and the ultimate, 'unlimited' dimensions. While the first costs a whopping $500,000, the second costs twice as much. As for the last one, we daren't speculate. Needless to say, it would be the best, biggest (literally) way to commemorate the stunning expertise that goes into making the portrait.
[Available at Platinum-Sphere-Portrait]