His last blinged-out creation, a crystal-studded skull, managed to make us stop and take notice. And surprisingly not, designer Quinn Gregory has caught our attention once again. This time with a creation that literally and figuratively tops the crystal studded skull! The bling-loving designer has created Swarovski crystal-studded NFL helmets! The excitement of the NFL season must have rubbed its magic on Gregory as well, who has adorned Riddell Proline Football Helmets (as worn by NFL players) with over 12,500 Swarovski crystals.

Each crystal is hand-applied, and the entire process took him 3 weeks to finish one helmet. He was even commissioned to create one of these blinged helmets for Dallas Cowboys owner Jerry Jones. This custom helmet is all set to be auctioned at the Team's annual charity event.
While the NFL season is over, those still hung-over with all the NFL excitement can get Gregory to create a custom helmet for them at a cost of just $1800.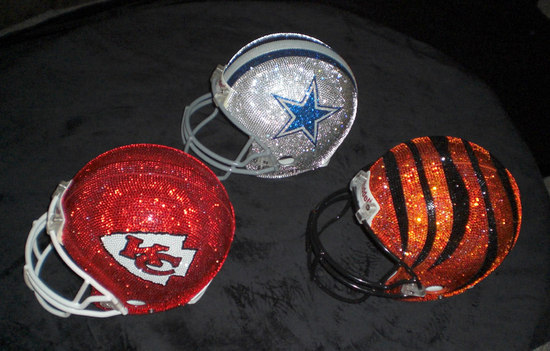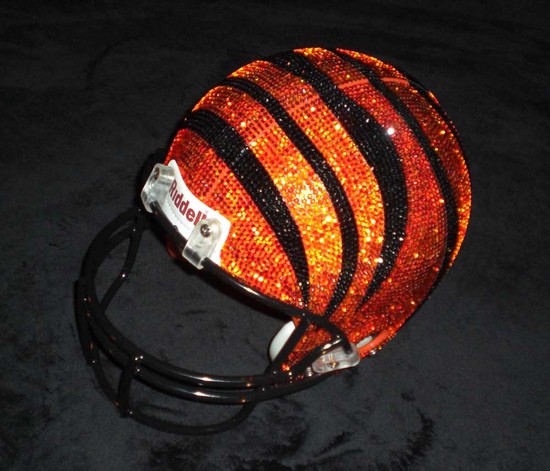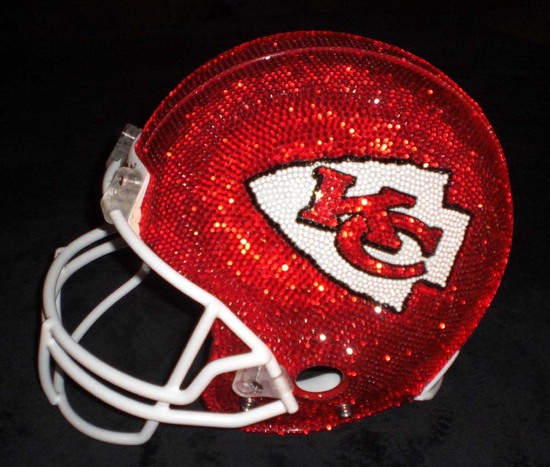 [iFitshipitshere]