Helmets are as important as a stylish bike, if not more. But that doesn't mean that you need to get something too boring or too flashy: you can pick up something opulent instead. You'll find several Swarovski encrusted motorcycling, cycling, horseback riding, and skiing helmets to suit your taste. So if you want to get your hands on one, you can check them out at the 'Timeless Stage' exhibition from September to November 2012 at Swarovski's Crystal Worlds in Wattens, Austria. But which ones can you buy?

Well, if the Italian way is what you prefer, there are Andrea Cardone's leather motorcycle helmets done up in hues of the Italian flag sparkling with Swarovski crystals.


Or there is the range by Kask for bikers and skiers, with their logo studded in Swarovski crystals.


There are two models for motorcyclists by New Max called the 'Groupie' and the 'Posh,' which features Alcantara inserts and crystal details.


For the brand-conscious, there are horse-riding helmet comes in four styles from Tonino Lamborghini's featuring the iconic bull logo done up in Swarovski crystals.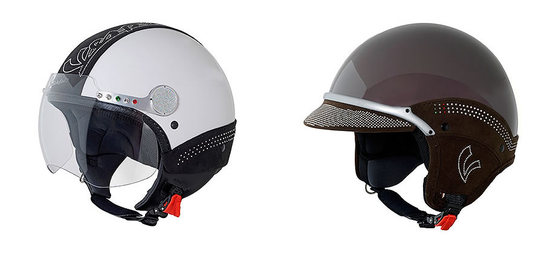 This includes the Vespa, which waves have inspired, 'GTS Crystal White' based on energy and light, and the roadie 'Softouch Crystal Brown ETNA.'
Then, the German brand CASCO will make you feel like a Greek God as you don the 'Spirit Peacock' and ski helmet 'SP-3 Peacock' inspired by Argus, the watchman.


Then there is Portugal's NEXX that reminds me of the moonlight with Swarovski encrusted 'Luna.'


If the French build it what you want, the Samshield has come out with a high-tech horse-riding helmet with crystal embezzlements.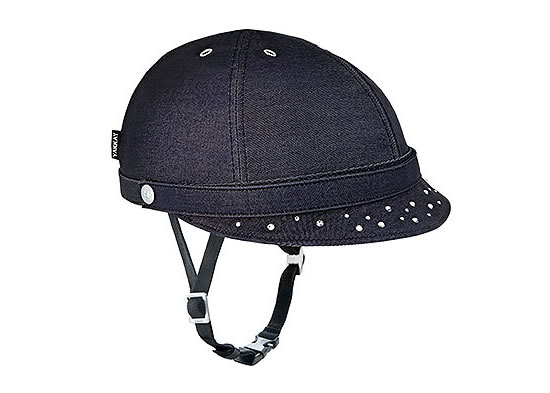 And finally, there are the Danish company's award-winning bike helmets Yakkay, which features interchangeable covers, called 'Milano' with Swarovski elements. Which one do you like best?
[Swarovski-Elements]