After opening sensational retail spaces in Dubai and London, Apple is all set to inaugurate its brand-new store in Milan. Not one to do the ordinary, the brand has adorned its new store with interiors that can drop your jaw in the very first instance you see it!



Located in Milan's Piazza del Liberty, The plush space has been designed by celebrated London architecture firm – Foster+Partners. It is perched below street level at the bottom of an outdoor Amphitheatre with a state-of-the-art water cascade in the backdrop.

The eight-meter high glass structure along with its epic water feature provides an 'immersive recreation' of running through a fountain as a child. The multi-sensory experience further lures in visitors as they enter the store through a cascading fountain of delight.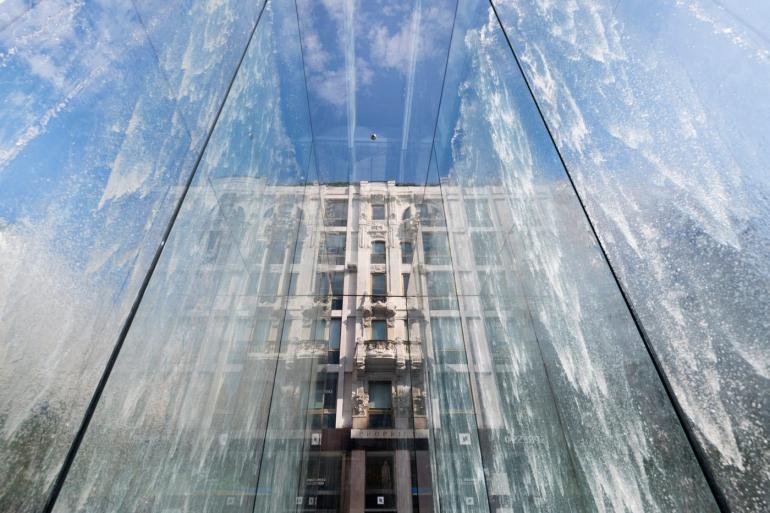 The sunken shop also showcases over 20 Gleditsia Sunburst trees that have been planted around the square at street level and in planters within the store.

Visitors are welcomed inside the store with a grey stone quarry which has been used to clad the piazza and walls of the shop's interior.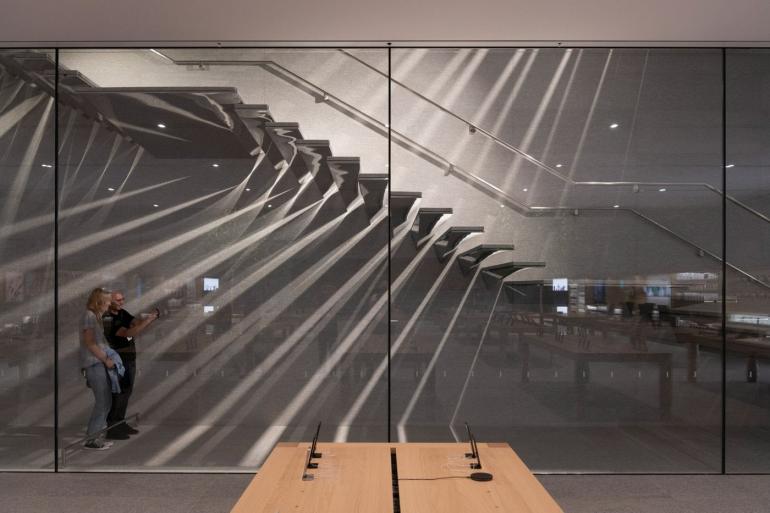 The subterranean Apple store further features a floating staircase made out of stone and polished stainless-steel that only adds the charm of its already eclectic décor.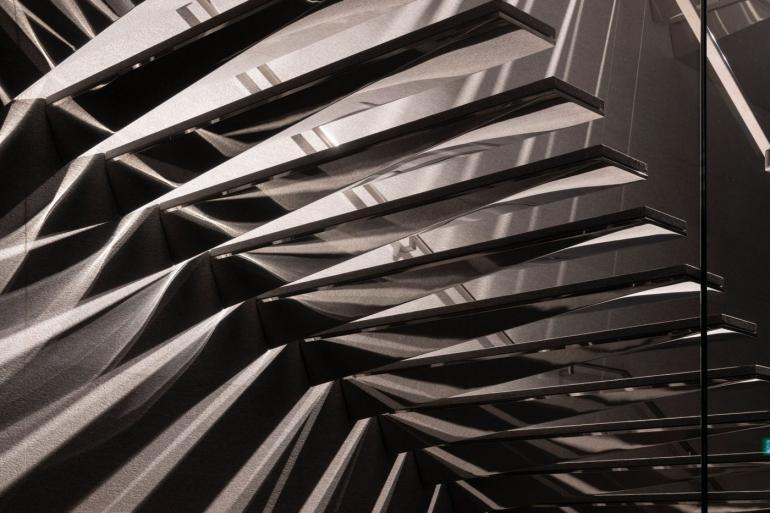 The insides of the store are lit naturally through sky lights supported by backlit ceiling panels for a more contemporary feel, along with simple wooden stools and fixtures forming part of the furnishings.

Located within one of Italy's historic piazza's, this Apple store stand outs for more reasons than one!
[Via:Dezeen]