From an interview with Lisa Haydon to marc Jacob's perfume to yachts to bespoke stationery to fancy gadgets we bring you the week that was at Luxpresso
Up close and personal with Lisa Haydon
Actress, model, television host and judge, Lisa Haydon has donned numerous hats, leaving no stone unturned to fulfill her dreams. In a freewheeling chat, she opens up about her life, career and passions, while revealing a rather down-to earth and unseen side of hers.
She talks about her association with the Swiss watch brand Carl F. Bucherer, her favourite watch, her dreams and aspirations, her dream role, her hobbies, her favourite holiday spot, a luxury item she cannot do without and a lot more about her likes and dislikes.


The best fashion advertisements for 2016
Mentioned below are some of the best advertisements of 2016 that are worth seeing. Chanel's digital collages was the theme of their 2016 campaign. Gucci's campaign was shot in Tokyo and is high on deko- trucks and cherry blossom gardens. Calvin Klein's hired 27 celebrities, where each celebrity print ad carries a statement from him or her. Coach's campaign was shot in New York on the terrace of a skyscraper with six models against a stunning vintage car. Balmain's campaign led by Kim Kardashian and Kayne West is the idea of music meets fashion.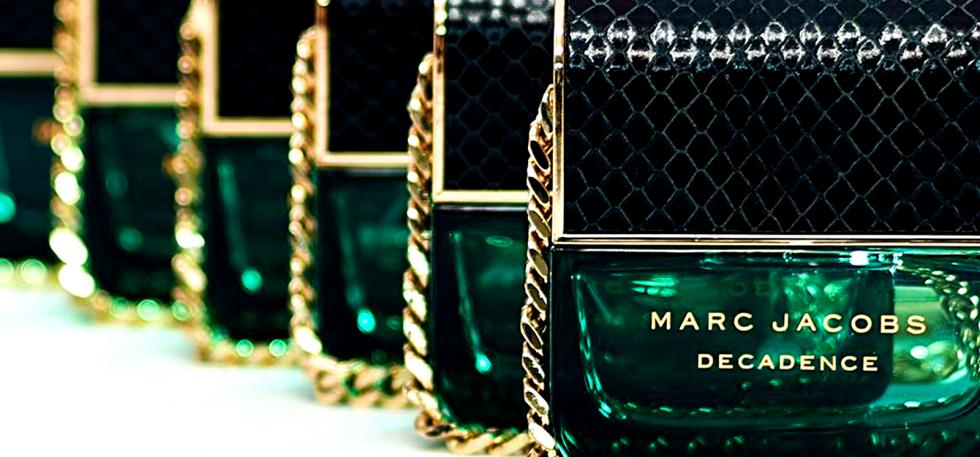 Perfume or Handbag ? Decadence by Marc Jacobs
Marc Jacobs recently launched a new women's fragrance called Decadence that comes in a bag-shaped bottle that looks like a cross-body sling bag. The dark emerald flacon is shut with a snakeskin leather cap.
Decadence opens to strong notes of Italian plum blended with overpowering notes of saffron and iris extracts. With time, the top notes switch to floral mid notes of Bulgarian rose, Sambac jasmine, and orris root. It is the perfume's base notes of strong liquid amber, vetiver, and papyrus wood that actually lend the fragrance its lingering effect.

Winter Yachting this festive season
Some of the yachts recommended for this holiday season are stunning beauties that can sail you around the world.
The Lagoon 560 that has 5 cabins and can accommodate 10 guests, the Jeanneau 45 Sun Odyssey which can host 12 people, the Ferretti and the Grand Soliel are some of the yachts that can be chartered from Mumbai.

Wearable Tech – Gadgets to keep you ahead
Here are some of the best wearable gadgets for people who like fashion and tech combined.
The Spectacles by Snapchat are a pair of glasses that enables one to record and share video clippings with Snapchat contacts. The Spectacles are available in aqua, blue and bright red for INR 8,500.
The Micheal Kors Access is a line of luxury smartwatches which are Android Wear TM powered smartwatches with activity trackers and multiple time zones designed to please fashionistas. These are approximately INR 23,000.
The Ringy Classic Collection looks like a fashionable, semi precious stone studded ring which is actually a smart ring that connects with one's iOS or Android device via Bluetooth. This is priced at approximately INR 13,000.
The Swarovski USB Pendant is a rectangular moonlight crystal pendant strung on a rose gold plated chain which has a hidden 8GB USB key. This is priced at INR 13,200.

Birthday trip – F. Scott Fitzgerald's favourite places
Be it The Beautiful and Damned or The Great Gatsby, his literary works make F Scott Fitzgerald's weakness for travel pretty evident. One of the finest fictional writers of the 1920s, on his birthday today, we take you on a trip around the globe in true Fitzgerald style.
The United States, Paris, Monte Carlo and Switzerland were some of his favourite places that he frequented.

Paper Cut – The bespoke stationery brands
From handmade paper notebooks to writing instruments that can be sown to grow plants, and fancy paper clips to leather-bound organisers, meet the brands creating bespoke stationery and accessories for your every need.
Nappa Dori, Jalebi, Rubberband, No 3 Clive Road are some of the stores that will have all the stationery items you will want.