To celebrate the upcoming Crossroads Festival, legendary guitarist Eric Clapton has joined forces with Fender, Gibson and C.F. Martin & Company to unveil his latest limited edition collaboration. The Eric Clapton Crossroads Guitar collection, which will be exclusively available at Guitar Center, recreates two of the most famous guitars of all times and includes three all-new 000-sized signature instruments. Here is a look at each of them:



Brownie
Famously known as "Layla Stratocaster," Brownie was the first Strat ever owned by Eric Clapton. This recreation, priced at $15,000 can be reserved here. It comes with a DVD featuring an interview with Eric Clapton, a 'Layla Box Set' and a reproduction hardshell case with "DEREK AND THE DOMINOS" stenciled, as per the original guitar.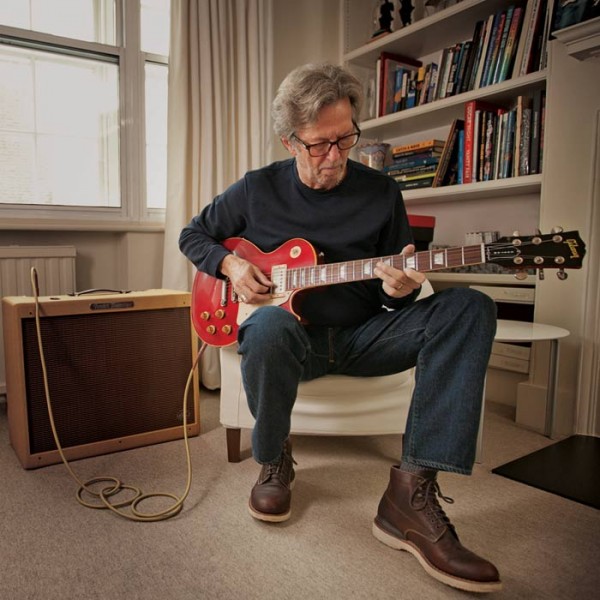 Lucy
Priced at $15,000, the Lucy is one of the world's most significant electric guitars. Eric Clapton owned this cherry red 1957 Les Paul Goldtop and then passed it on to George Harrison. Also, receive a DVD with an interview, a hardshell case, and an audiophile remastered, 180gm vinyl edition of The Beatles' "White Album." Reserve it here.

Martin
Eric Clapton enjoyed a great run as an acoustic guitarist, and to honor that, C.F. Martin & Company has introduced three brand new 000-sized signature acoustic guitars. Priced at $ 6,000, it can be reserved here and comes with a lot of added frills: an Eric Clapton signature fingerboard inlay between 19th and 20th frets, crossroad symbol inlaid in mother of pearl into the bridge (000-28EC headstock) and signature case, shroud and leather strap.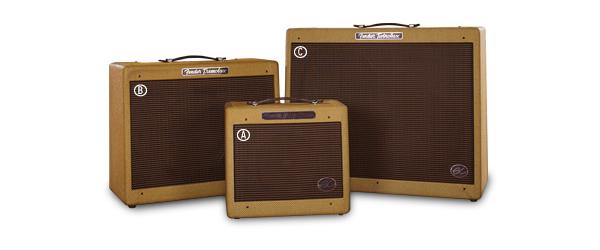 EC Series Amps
These signature amplifiers are a first for Clapton, and Fender celebrates his involvement with these very special, handmade U.S. models, which are available for $1000, $2,000, and $3,000.
[Guitar-Center Via Bizjournals]