The Christmas spirit basically brings a lot of friends, festivities, celebrations, and a few long talks on drinks. So if the perfect spirit is high on your wish list, then Harrods, London is the place to be. The luxury store has put up the "world's oldest known cognac vintage from Courvoisier & Curlier" on sale. Dated to 1789, this 233-year-old cognac is now up on the wine shop's tasting room and has a ₤90,000 ($145,000) price tag. The cognac has been fished out of Dutch collector Bay van der Bunt's vault and is said to be the oldest of its kind in the world. The Harrods tasting room will also be holding a special celebration where L'Atelier de Courvoisier will share the "science and the art behind making cognac."



Visitors can also savor a specially designed cocktail called The St. Helena by Nathan Merriman of London's The Club at The Ivy. Plus there will be a session for tasting cognacs, by Courvoisier brand ambassador Rebecca Asseline; and a session to enjoy the Courvoisier Succession J.S. with Courvoisier Master Blender Patrice Pinet. L'Atelier de Courvoisier.


L'Atelier de Courvoisier will run from Wednesday 5th-Saturday 8th December in The Tasting Room, Lower Ground Floor, exclusively at Harrods. Open to the public during the day for sensory Courvoisier tastings with Rebecca Asseline, and by invitation only in the evenings for the full bespoke L'Atelier de Courvoisier experience.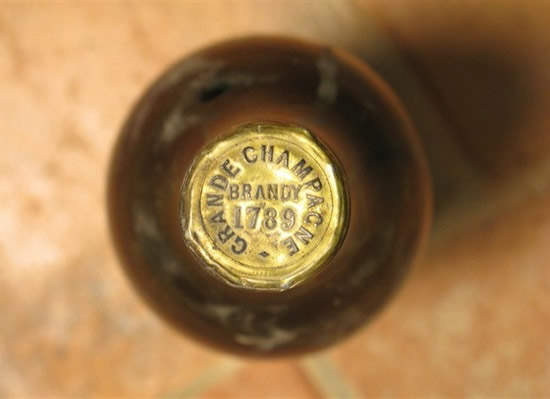 Head over to the store for more details.
[Courvoisier and Luxury-Insider]