I very much believe that you need to take utmost care when making your bathrooms. It is one place you can be yourself and are least expected to be disturbed. So if you enjoy butterflies, fantasies, or something divine, the THG has just the right set of faucets to match the house of your dreams. The brand has launched three new sets of lavatory faucets. First up is the Ange (French for angel), cylindrical Lalique crystal faucets fit with cherubs that give an "illusion of floating on a bed of clouds." The price for the collection starts at $18,450.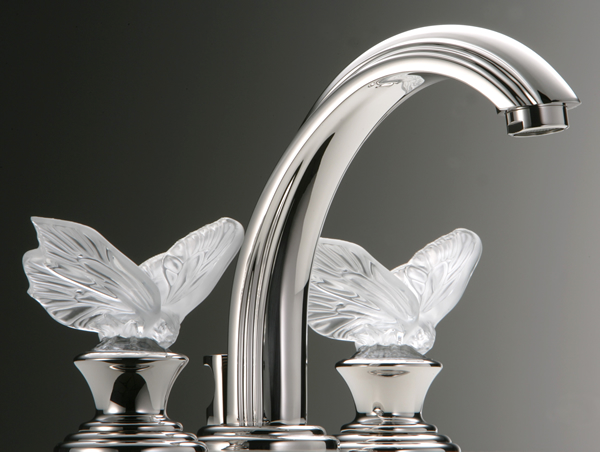 Next is the Papillion (French for butterfly), which features two stunning crystal butterflies on either side of the faucet, ready to take flight. The collection starts at $6260.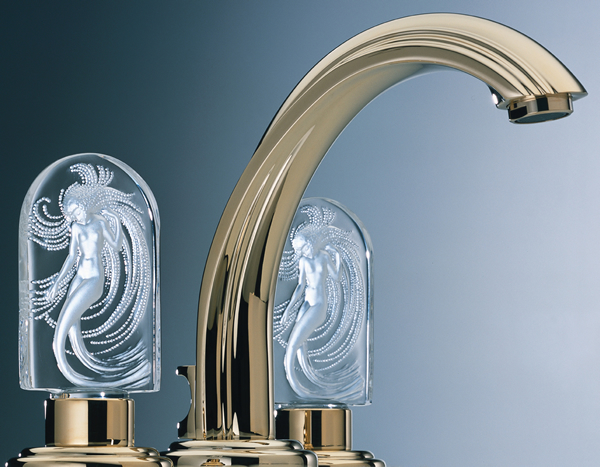 Finally is the Naiade (meaning water nymph). The most delicate and stunning of the lot, the delicate crystal polished tap sports gold finished handles. This one will set you back by $4,645.
[Via – Thg]