Italian luxury lifestyle label Versace stands for decadence, loud designs and flamboyance. Moving beyond fashion, their tableware is equally statement-making as well. Their latest range of dinner services and tea and coffee sets are not just high on utility but promise to turn your next party into one to remember. Whether you are looking for something OTT, feminine or subtle, there is something for everyone here.



The Medusa Red Dinner Service is in the brand's signature OTT print with intricate gold detailing. This 22-piece dinner service, priced at $3490, includes six 22cm side plates, six 27cm dinner plates, six 22cm deep plates, a covered serving dish, a 20cm salad bowl, a sauceboat, and a large 34cm serving platter; making it apt for the family that likes to make a statement.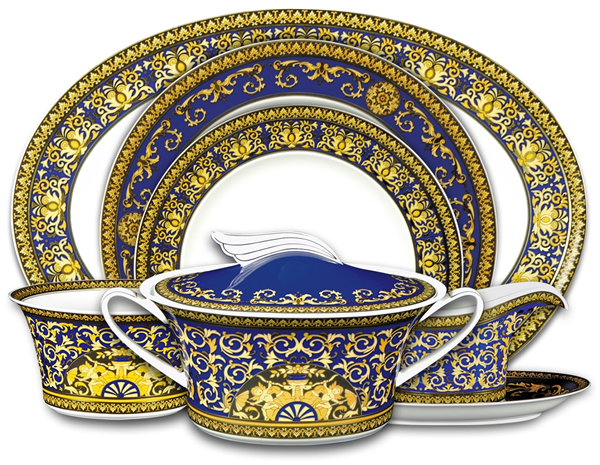 The Medusa Blue Dinner Service is decadent, much like its red counterpart. This $3490 22-piece dinner set is also a promise of a lavish meal but falls on the more subtle side as compared to the red one. Make a classy statement with this one.

This Le Grand Divertissement 22-piece Dinner service features a reworked version of the Medusa design and is elegantly personified. Made from quality porcelain and finished in a beautiful blueprint, it will make a pretty picture and is priced at $3525.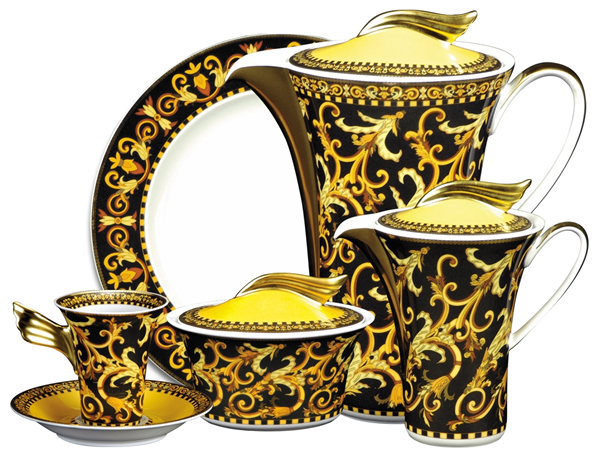 This Barocco 21-Piece Coffee Set is a blend of gold and black and includes six cake plates, six tall coffee cups and saucers, a 1.2-liter coffee pot, a covered sugar bowl, and a covered milk jug. It can be yours for $3010.

For a dainty and old-world afternoon tea session, look no further than the 21-Piece Flower Fantasy Tea Set, which comes with six cake plates, six cups, and saucers, a teapot, a lidded sugar bowl, and a milk jug. Get your hands on this girly set for $2910.
[Luxdeco]