Amidst great anticipation and some traditional Scottish celebrations, Independent distiller William Grant & Sons unveiled the Glenfiddich 50-Year-Old Single Malt. The private event was held on Tuesday night and hosted by Chairman Peter Gordon, great-great-grandson of company founder William Grant. An exclusive brew, the Glenfiddich 50yo, has been dubbed a rare and precious masterpiece by the company and will be available in strictly limited supplies. For the next ten years, just 50 bottles a year will be released worldwide, from a stock of 500 bottles. A must for collectors and whisky enthusiasts, this limited edition bottle is priced at $15,000!

The 50yo has been created by marrying two casks, one each from 1955 and 1957. Despite the years, this whisky remains light on the palate, with a vibrant aroma on the nose.
Every bottle is decorated in Scottish silver, crafted by Thomas Fattorini, a sixth-generation silversmith, and imprinted with William Grant & Sons' own hallmark. Each hand-blown bottle is then individually numbered and encased in a lovely hand-stitched, leather-bound case. A leather-bound book details the whisky's history and provides pages for owners to record personal tasting notes. The case is completed with a certificate that has been hand-signed by four of the distillery's long-serving craftsmen.
The first bottle goes on sale on 1 September through Aelia at Paris Charles de Gaulle Airport T2E. The remaining bottles will be made available in selected travel retail and domestic markets from 1 November. The 50yo is expected to be on sale through travel retail at several airports including London Heathrow, Dubai, Shanghai, Beijing and Singapore Changi as well as through Hans Just in Scandinavia.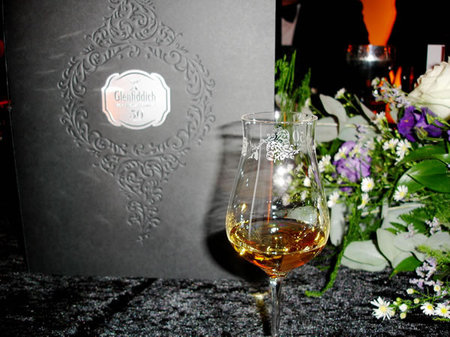 [MoodieReport]