Olive oil is known for its many health benefits, and hence many health-conscious folks make sure to cook their food in this nutritious oil. Being cheap, it is easily affordable to all. This, however, seems to have not gone down well with some crazy rich folks, who hate the thought of having anything in common with the commoners, including cooking oil. This, I believe, is the real reason and cause for the unveiling of the world's first luxurious olive oil, the Lambda Oil by Speiron Co. Nearly three years ago. But I guess this wasn't enough to satisfy the luxe taste of the luxury lovers. So nearly after three years, the company has created another first of its kind by introducing the world's first personalized olive oil! Even more exclusive than its predecessor, this new personalized Lambda olive oil bottle lets its buyer have his/her signature embossed on the sleek, minimalistic flask-like Lambda bottle along with a special marking for this exclusive edition on the shoulder of the bottle. All this comes at a price, of course. The new personalized bespoke Lambda olive oil bottle costs a cool €11,000 ($15,200) per bottle!

Speiron has roped in craftsmen's services to create a bespoke white lacquered handcrafted case to house this personalized bottle. The case is further embellished with two 18k white gold plates, one marking the exclusive Lambda highly personal service and the other bearing the name of the owner. A certificate of exclusivity and quality accompanies the beautiful case.
The beautiful case and bottle housing the rarest olive oil known for its intense fruity organoleptic properties and ultra-low acidity will surely bedazzle the luxury lover who craves to stand apart.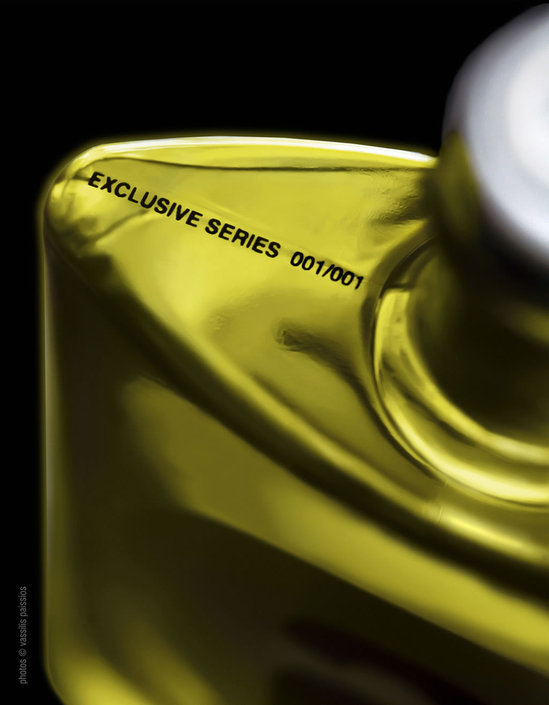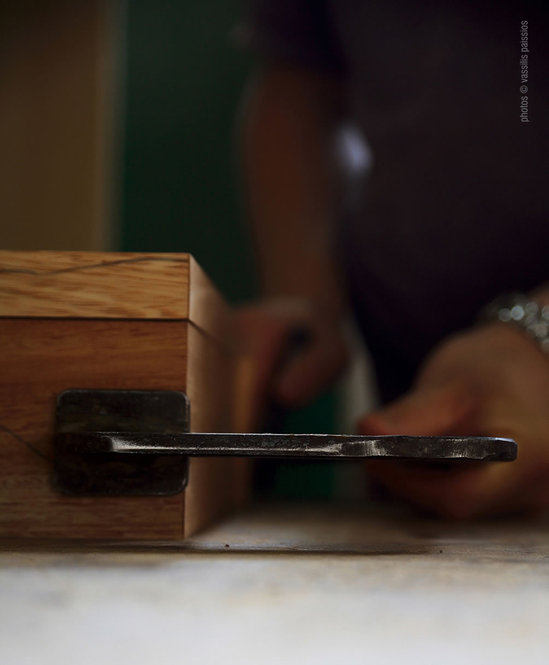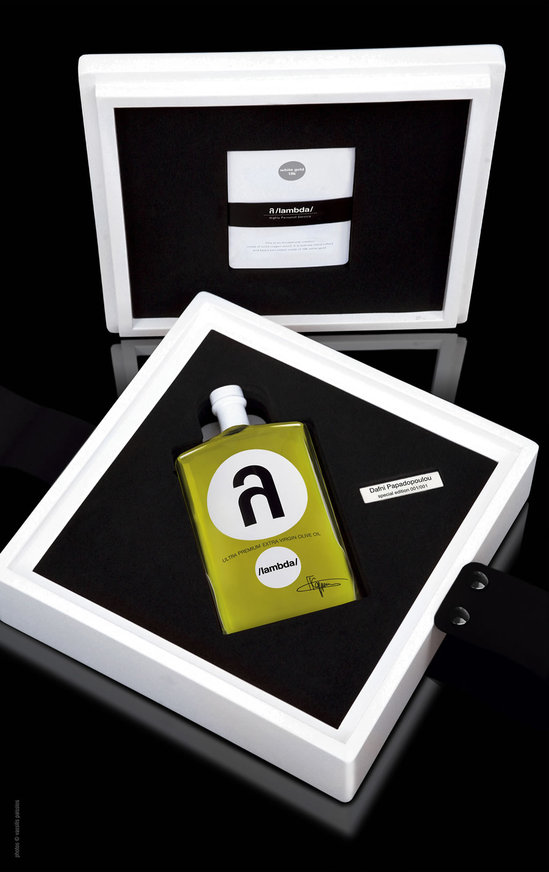 Thanks Elena