After enjoying the success of its first property in Hollywood, D Pet Hotels, a luxury hotel brand catering to only dogs, will now expand to Scottsdale, AZ, and New York this summer. The hotel, which offers 5-star services like fully air-conditioned indoor dog parks, chauffeur services in cars by Lamborghini and Porsche, and an in-house boutique carrying organic food and treats, luxury beds, bowls, and bags opened up in Scottsdale on August 15, and the 10,000 square feet New York hotel located in Chelsea will open later this month.

D Pet Hotels is another pet-oriented hotel that has come up in recent years and innumerable others like the Chateau Poochie in Florida. The New York property of D Pet Hotels gives canines a pure sumptuous experience by offering rooms with full-size beds, DVD players, and flat-screen TVs, as well as a doggie gym with a dog treadmill, a lounge, a spa, chauffeur services, and a retail boutique.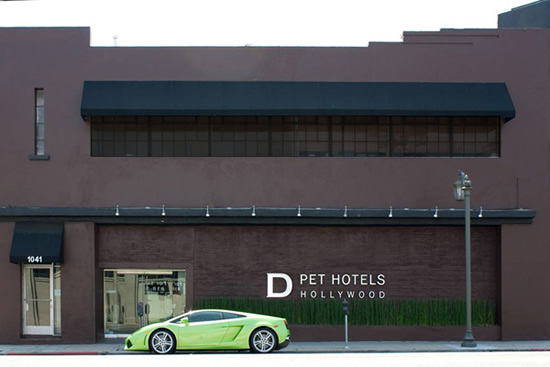 While offering overnight boarding, D Pet Hotels also offers daycare services to its canine patrons. Your pets can unwind at the spa, where they can be pampered with oil treatments and pawdicures. The fitness center offers amazing services like a private fitness trainer, and the special chefs cook up healthy meals like brown rice with vegetables, chicken, or lamb. After all, it's a dog's life!


[Nydailynews]