Do you believe that your pet cat deserves holiday too? A 35-bedroom 'cattery' in the Malaysian capital of Kuala Lumpur promises to pamper your cats while you are away. Catzonia in Damansara, near Kuala Lumpur, will be the world's first five-star cat hotel with a spa, VIP bedrooms and even a feline dating service.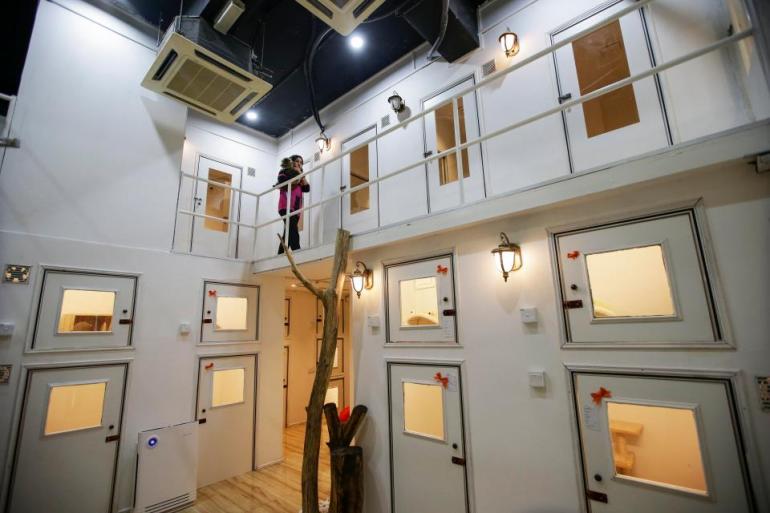 Catzonia has four room types with the top end Very Very Important Cat (VVIC) bedrooms priced at USD 38 per night. It features a 35 square foot room, which comes with its own mini playground and air conditioning, as well as three king-sized beds.



Your cats will be pampered with treatments like manicures and blow drys, three gourmet meals, and supervised play sessions with other feline guests.


And if you're worried about your cat, there's also a CCTV system in every room that is linked to a phone app so you can keep an eye on your pet 24 hours a day.


A spokesperson for the hotel said: "We believe cats need holidays too. Cats always prefer to be treated as a boss. It means the environment must be felt like home, always being cuddled and hugged, and most importantly they don't want to feel lonely.

[Via:Telegraph]