A dog is a man's best friend and after several years of these wise words hovering in our minds, people are beginning to take it seriously. We have seen and read about their weddings, their pampering spa treatments, their exclusive accessories and jewelry, their own parks and so on and so forth. From Paris, now comes what is rightfully the crème-la-crème of this movement – a palatial living space for your beloved pet by Puppy de Paris. The pet-palace comes with renowned Parisian craftsmanship's brilliant skills and highlights the city's eighteenth-century architectural beauty. It comes as a replication of the well-known Place Vendôme – Louis XIV's reproduction of the 'crown jewel of Paris', famous for its many jewelry stores. Instead of glittering brands, however, this Place Vendôme (about $21,000) features a comfortable haven for your little canine. It has red, plush velvet seats and curtains to provide no shortage of elegance and class.

The upper part consists of two upholstered drawers where you can stack away your sweetheart's clothes, accessories, jewels, or toys. The roof opens up as well, allowing more space to secure more of your dog's belongings. This palace's uniqueness lies in its legs, which are gilded in 24-carat gold and custom-made by a prominent craftsman and features his initials.
Also, allow your royal-highness to dine in the Ecuelle Royalle (about $14,000), which is inspired by a sixteenth-century drawing and shows off a regal stance. This is also gilded in 24-carat gold and comes encompassed in a custom-made silk-lined case. The bowl also features three fleurs-de-lis like the coats-of-arms of royalty.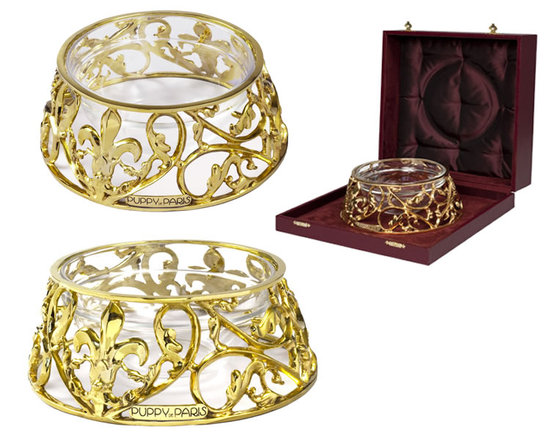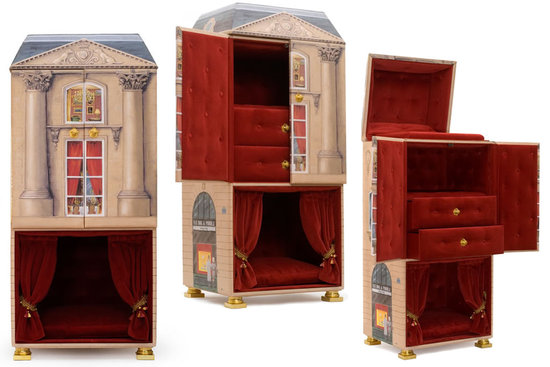 [MSNBC]