Despite recession having caused many setbacks and price cuts in the real estate industry, owners of eight- and nine-figure properties are still hopeful of fetching a desirable price for their luxurious homes. Thus you will see a great price cut in the homes listed in this year's Forbes.com's world's most expensive homes list. Despite the price cut, the most expensive home in the world is still out of bounds for many. The topper of this year's list is the $150million Holmby Hills Mansion. Manor's house belonged to late producer Aaron Spelling and has been listed for sale by his wife Candy Spelling. The lavish 4150million property boasts of 100 rooms!

Besides this lavish property, another home that managed to make it to this year's list is $100 million Albemarle House, a Charlottesville, Va., estate, an 8 bedroom Georgian home designed by architect/designer David Easton spread over 300 acres.
Some properties that have managed to maintain their position on the list are as follows:
The Updown court, a $117 million estate said to be larger than Buckingham and Hampton Court palace.

The $102 million, 11 bedroom, 29,000-square-foot Villa Leopolda on the French Riviera.

The $100million property "Tranquility" on Lake Tahoe owned by Joel Horowitz, the co-founder of Tommy Hilfiger listed for sale since 2006 too features on the list.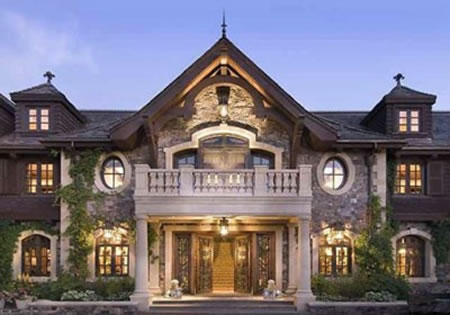 Wonder how many expensive homes will find buyers this year?
Update – The residence is not being sold and was never offered for sale. The purported price indicated is also pure fantasy.
Thanks Seth Goldschlager
[Forbes]