If you're a movie buff on a lookout for gorgeous homes – here's a tip-off that may serve you right! We're talking about a property that is coming to you straight from Francis Ford Coppola's 'The Godfather'. Yes, you heard us!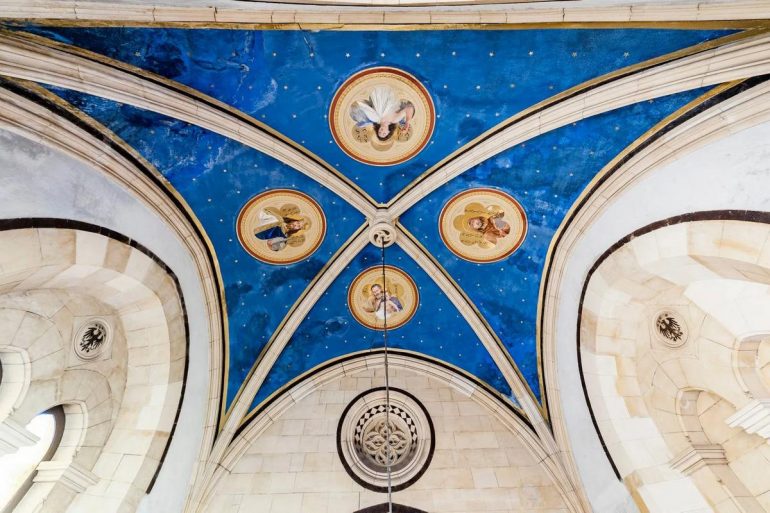 Featured in the franchise's third part, it is known as the castle of the Pennisi Family of Floristella. The luxe home spans across a whopping 43,055 square feet and dates to the end of the 19th century. It was designed by architect Giuseppe Matricolo and was originally home to Baron Pennisi's art collection.

The property boasts three two-story buildings and two towers and boasts a plethora of neo-gothic elements. Its portico opens to a stunning marble staircase with high ceilings and arched stone columns, along with ogival arches and battlements, completing the vibe.

Comprising 22 bedrooms, eight full bathrooms, a wine cellar, an artist studio, a library, a small chapel and two large balconies overlooking a lush 2.1-acre park, the property is 140-years-old and has also survived a full-blown earthquake back in 1908.

Not just that, during the Second World War, the British Army bombed Acireale, the small coastal town where the castle is located, but the home remained unaffected. And in bringing you its stroke of luck along with geometric patterns and royal motifs, the property is now listed on sale with Sotheby's Realty for a cool $6,817,407.

Commenting on it, Diletta Giorgolo, head of real estate company Residential Italy in a statement said, "It is a property that expresses a strong character and enjoys enormous potential, for its history, its location, its architecture and its spaces. Once restored, it can adapt to different needs and contemporary tastes without changing the original structure."

Fancy a piece of historical grandeur as your home?
[Via: Travel + Leisure]