They are large enough to contain entire neighborhoods, and yet not as large as you might expect. They are lavish and gold-trimmed, modest and wood-sided, and perched on handkerchiefs of land and large private islands. However, what is common amongst all of them is that they are astoundingly expensive! You got it right; we are talking of the World's Most Expensive Homes in 2007. There are wealthy globetrotters looking for a second, third, or fourth home, and don't mind passing up the jet if it means owning a beautiful property. Americans, Arabs, and Europeans have long bought getaways across the globe, but increasingly the rising wealth in China, India, and Russia is raising the world's luxury watermark. For the third consecutive year, Forbes.com compiled lists of the world's most valuable properties on the market in every continent, excluding Antarctica.
Updown Court, Windlesham, Surrey – $138 million
Larger than either Buckingham or Hampton Court Palace, this 103-room home has 58 acres of gardens and woodlands, making it the idyllic English country home for those flush with cash. Read on for more luxurious dens…..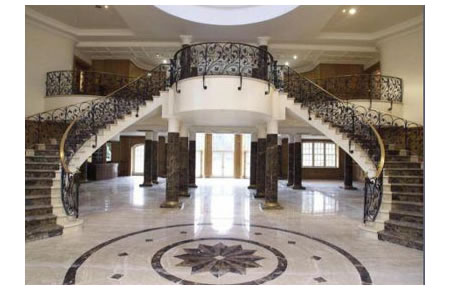 Hala Ranch, Aspen, Colo – $135 million
Until Tim Blixseth finishes constructing his $155 million Montana ski lodge, this 95-acre ranch owned Prince Bandar bin Sultan bin Abdul Aziz, former Saudi Arabian ambassador to the U.S., is the most expensive in the country.


Maison de L'Amitie, Palm Beach, Fla – $125 million
In 2004, Donald Trump bought former health care executive Abe Gosman's palace, Maison de L'Amitie, center. With the refurbished version–complete with ballroom, conservatory, and 475 feet of oceanfront–Trump is confident the property will move. I wonder if these houses will sell for their astronomical asking prices?


Check out the Forbe's list for further details and the rest of the top-priced homes.