Luxury is all about splurging and getting returns with extravagant indulgence. It can be buying an expensive home or sipping on the finest single malts, or you can take it out on the road with a rare Ferrari or put a rare Ferrari in your classy motor home. Volkner Mobil presented their uber-luxurious motor home at the Caravan Salon in Dusseldorf, Germany, earlier this month, and oh boy, what a home that is. The 40-feet long palace on wheels is truly a magnificent home that comes with customizable options on the interiors, depending on your taste and choice. It can also secretly hide your Ferrari or any low-slung sports car between its front and rear wheels, perfect for driving around the town during your road trip.

From high-quality leather seats to real wood units and stone tiles in the kitchen and bathroom, buyers can customize this amazing wagon for a price between $1.2 million and $1.9 million (almost $2 million). With a large fridge-freezer, dishwasher, microwave, Bose-Dolby-home Entertainment Surround System, and a widescreen TV that can be concealed in the cabinet when not in use, you can literally sell your own home and just move into this classy motor home for the ultimate luxury. This home takes almost 12 months to build, and the firm is taking orders from wealthy customers all over the world to provide them with the ultimate luxury on the road.


With this home, you would truly be the center of attraction, not just at a trailer park but also at any high-end neighborhood.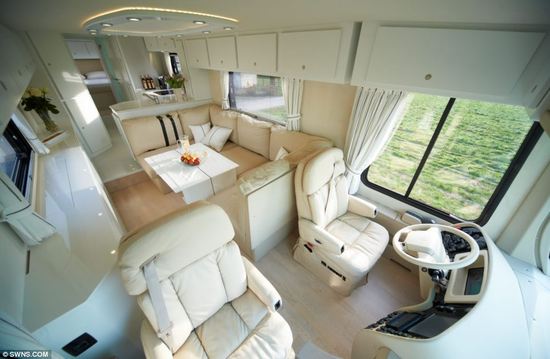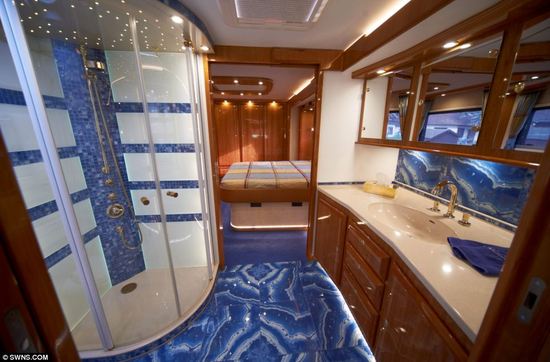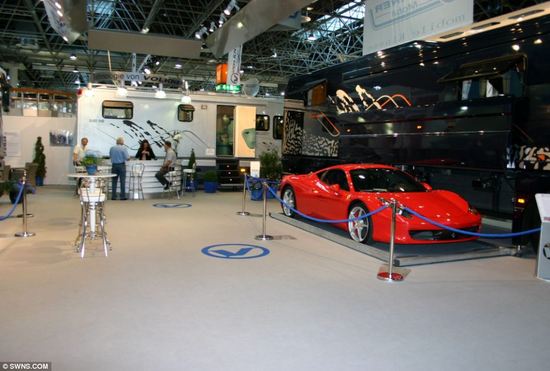 [Dailymail]