The holiday season will soon be here, and your list of gifts could leave you feeling like you missed something out. Well, to make sure you present some of the very best of what is there in the market, you need to look no further than the Mercedes-Benz 2011 Christmas Collection. Yes. You read it correctly. The famous luxury brand is all set to help you out this Christmas with its wide range of interesting gifting options. Why not get an elegant Italian calfskin men's travel wallet from their Business line? A high-quality ballpoint pen with a signature Mercedes star on the top, perhaps? How about leather and diamond-stitched organizer or a handcrafted 100% silk tie by Olymp? Their list is endless, so now all that is left is to fix a budget and go out there and shop!
Roll over to know more about the Mercedes-Benz 2011 Christmas Collection

Other gifts within the Mercedes-Benz 2011 Christmas Collection include exquisite Swarovski decorated wristwatches for both men and women. For the little ones, there are the famous SL models, the SLS AMG Bobby-Benz and the Mercedes-Benz 300 SL pedal cars for those between the age group of 3-5 years.
Now that you get the picture, you can see that there is really not much that has been left out in this Christmas Collection. Whatever be your need, from espresso cup to Christmas baubles you can now pick it up from one of the most ultra luxury brands around. You can be sure you won't go wrong with a Mercedes-Benz gift.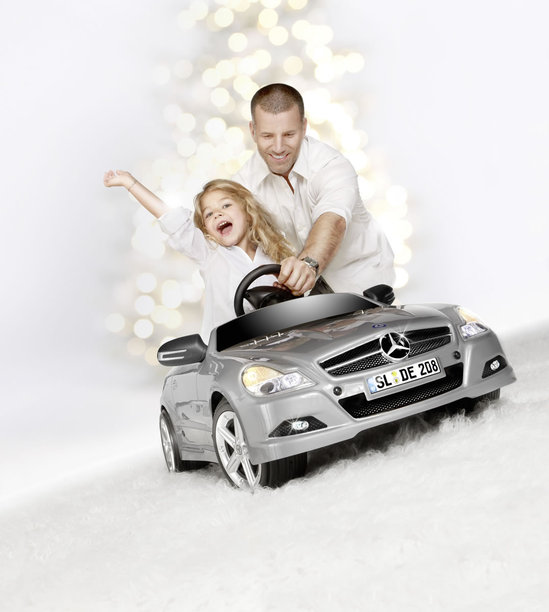 [eMercedesBenz]