To zipping around your city in your Ferrari is one thing, but it goes to an entirely new level when the supercar brand has invited you to join in their "most important event" – the Ferrari Cavalcade. Ferrari invited 90 exclusive owners from 30 nations spread over four continents. We bring you the updates for all the fans and even those who couldn't make it to the event. This is the second consecutive year that Ferrari has organized its Cavalcade tour, after the successful premiere in 2012. This year, the prancing horse brand beckons its most esteemed clients to ride through the fascinating and exhilarating routes of the beautiful region of Tuscany.



The tour spanned over three days, with a theme for each day, and one among those being 'Art'.

Day one took participants from Florence towards the sea as they passed Volterra, Bolgheri before returning to the city of Medicis to arrive in Castagneto Carducci.

Day two had participants drive through routes that passed vineyards.

And the last day saw the journey end at where it started – Florence, after which was scheduled a gala dinner for the participants, at the Ponte Vecchio.

The Ferraris that took part in the Cavalcade were, of course, iconic models such as the Enzo and the F40, and special limited edition series of the likes of the SA Aperta and the 599 GTO.

Apart from Ferrari, other luxury super car brands such as Lamborghini and Jaguar have also organized such noteworthy tours.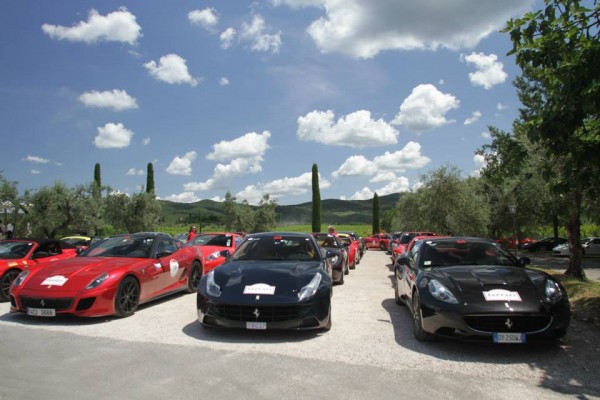 [Via – Ferrari]