My best friend and I often discuss the cars we hope we will own in the near future. And our list has just got a new addition with the unveiling of the 2013 Porsche Cayman at the 2012 Los Angeles Auto Show. Porsche CEO Matthias Mueller smartly described the new beauty as "lighter, longer, faster and more efficient (than the 911)." Unlike the 911 which has its engine behind the rear wheels, the Cayman has its power source placed right in the center.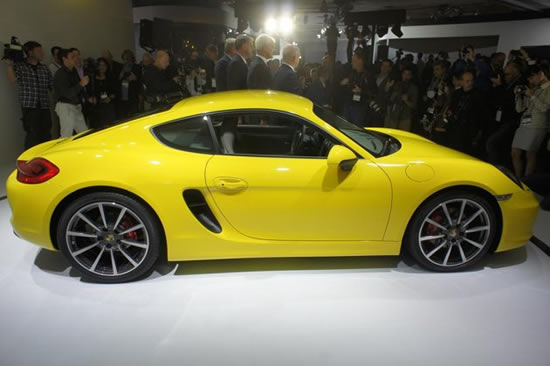 A beauty that takes your breath away, the 2013 Cayman looks stylish with a longer wheelbase and a smooth silhouette. The Cayman also does not shy away from flaunting small, circular daytime running lights which bear a striking resemblance to the Boxter, which is said to be the inspiration behind the beauty.


The new Porsche will be offered in two versions: the Cayman and Cayman S—both with the option of the PDK automatic transmission or a six-speed manual. A 2.7-liter powers the base model, 275 hp engine that moves from 0-60 in 5.1 seconds and is rated at 22/32 city/highway mileage; while the Cayman S boasts of a 3.4-liter, 325 hp motor touting a 0-60 time of 4.6 seconds and an estimated 21/28 city/hwy mpg. The mid-engine coupe promises stellar dynamics with the torsional rigidity boosted by 40 percent and weight savings of over 60 pounds in the S. The coupe boasts of MacPherson struts up front and multi-link suspension for the rear.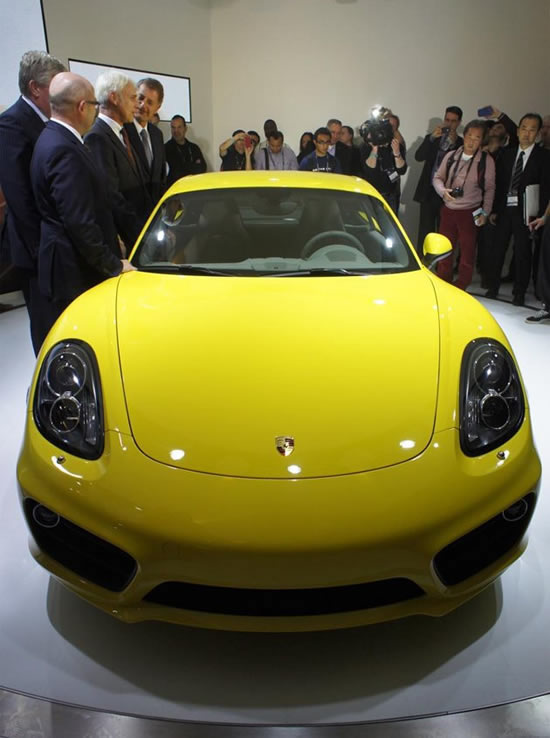 The only drawback that car enthusiasts might find in this beauty is that there is an electric one instead of hydraulic power steering. The base Cayman starts at $52,600, and the Cayman S starts at $63,800.


A stellar offering from Porsche, I already know what my best friend and I will be talking about for the next few weeks.


[Yahoo]