Speed boats have always been a Bond thing, featuring in many flicks such as 1962's Dr. No, The Spy Who Loved Me, and From Russia With Love. We've all looked on with gaping mouths when these scenes run on the TV. Now it's time to welcome the real hero behind the scenes. It's not Bond; it's his water toy dubbed The Antagonist. The beautiful, 37ft long speed boat has everything to make you weak in the knees. It starts with an unusually large open cockpit big enough to accommodate eight people, a concealed refrigerator and picnic box to enjoy a bit of bubbly under the sun, and a large deck for sunbathing, which can be accessed by two teak paths and a swimming platform off the back.

The Antagonist travels at the top speed of 42 knots and features a 1960's design all over it. It features an ergonomic pilot's chair that took nine months to design and the seats have been furnished with Boxmark's Xtreme Maritime leather which is resistant to water and the sun's UV rays.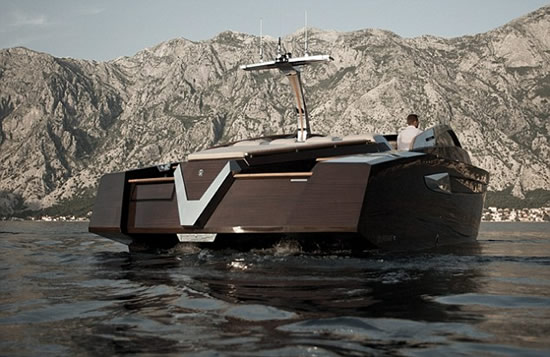 A small storage space, a bathroom, seats with cushions and a wooden work bench are the things hiding below that deck.


The price for the Antagonist is yet to be determined, which leaves many the fate of anticipating misery.


[Dailymail]