Yes, we've already extensively covered the Aston Martin V12 Vantage S, entirely with pictures, specs, and details. Nevertheless, when confirmations on the specs have been released, how can we not feature the car again? After all, the concerned is the fastest road-going Aston ever! It's true, Aston Martin has officially confirmed that the V12 Vantage S is not only the brand's fastest accelerating production car that takes merely 3.7 seconds to sprint from 0-60 mph (3.9 seconds 0-100 km/h) but is also the most potent Vantage in Aston Martin's 100-year history. Although the brand's very own One-77 stands as an exception, the V12 Vantage enjoys a class of its own.



Aston Martin CEO Dr. Ulrich Bez terms the super accelerator as the most pure, yet understated, driving machine we can imagine today. It's a car for customers who want superior sporting performance in a 'gentleman's suit'.

And why not, with three modes that easily switch to the other and power steering assistance, one wouldn't be surprised if they find a V12 Vantage S, a sober-looking car, vroom past in top speed! That would be a sight to behold.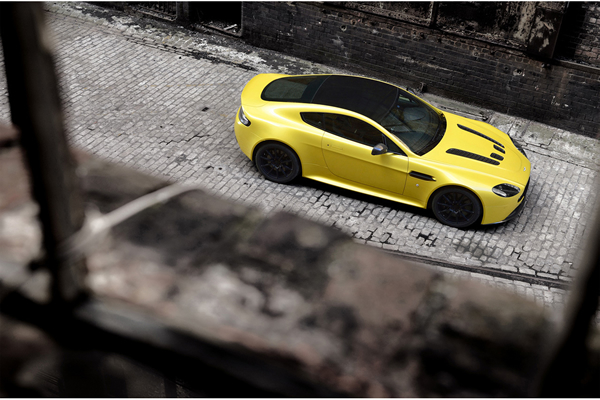 We also have price confirmations on the V12 Vantage S. In the USA for $184,995; UK £138,000; Germany €179,950; Dubai $230,995 (US$) and Australia AU$ 389,300, excluding local taxes where applicable.
[Via – Aston-Martin]