As China gets the status of the world's largest auto market, automakers are making a beeline to this nation to capture the major share of the car sales. After Ferrari and Koenigsegg, it is now the turn of Audi to woo the Chinese buyer. Audi has decided to build a special edition vehicle just for this purpose. Christened the R8 V10 China Edition, this beauty will be limited to 80 units only. Audi is offering the car in two colors: Malibu Blue Body/Suzuka Grey Sideblades or the inverse Suzuka Grey Body/Malibu Blue Sideblades. A carbon-fiber beauty, both the R8's body and the interior are made from carbon fiber.

19-inch, high-gloss black wheels in a 5 twin-spoke "Y" design add the finishing touches to this special edition. The characters "R8 专享" go with the model number embedded on the aluminum gear lever knob. Audi has also taken care to remove any number with a "4" on it as the Chinese consider the number to be unlucky. The interiors are further decked up in luxurious materials, including shark skin and colored stitching; the handbrake and steering wheel are draped in Alcantara. The instrument shield is finished in carbon matte. R8 emblems can be seen adorning the interiors of the car.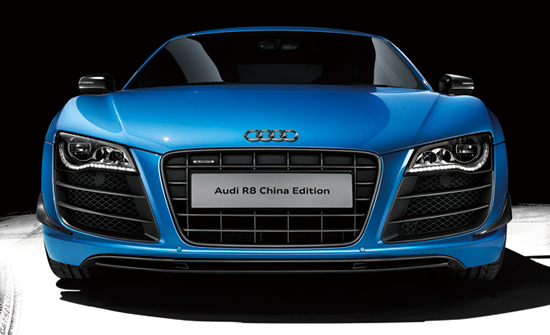 The Audi R8 China Edition is priced at 2,628,000 Yuan, which is around $420,000. Indeed this is one very special offering.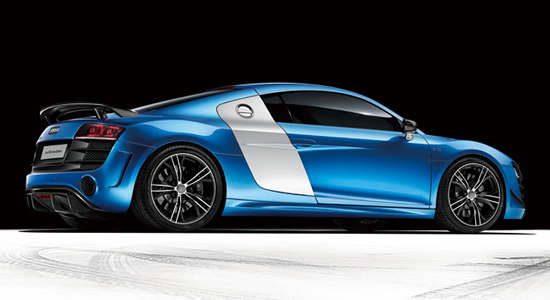 [Audi and Topspeed]