One of the many breathtaking superyacht designs to be unveiled at this year's Monaco Boat Show was that of the Beluga superyacht. And folks who were mesmerized by the yacht's design can actually now look forward to owning it as its designers are in talks with a major Dutch yacht manufacturer to produce the vessel which is actually for sale. The unique boat, which draws its design inspiration from Pinnochio and Moby Dick, was created by Puresang. A high-end creation, its two living levels are connected by glass staircases. Boasting of a whisky bar, library, a greenhouse with real palm trees and a small vegetable garden, and a sunroof that opens like the mouth of a whale, this yacht is truly a design masterpiece.

Besides the owner's suite, the Beluga features five luxury suites with extendable balconies and separate facilities to accommodate a staff of 30. Of course, there are the usual features like an ensuite spa, state of the art gym, and movie theatre, which are now present in every luxury superyacht. The Beluga front features a 14m long swimming pool and a cocktail bar with a two leveled lounge area. The tender garage, which can hold two custom made trailers, can easily turn into a nightclub courtesy of glass lit dance floor and a high-end Function One sound system.
The yacht will reportedly have an asking price of $200 million.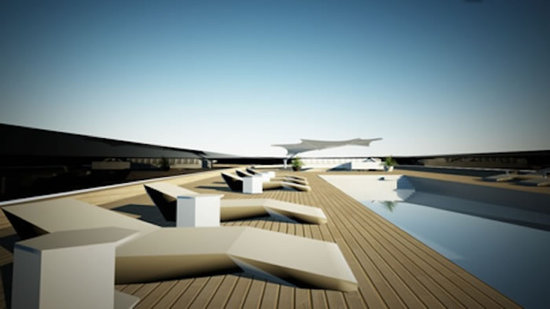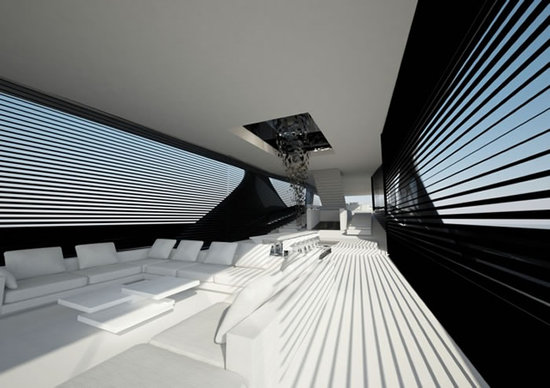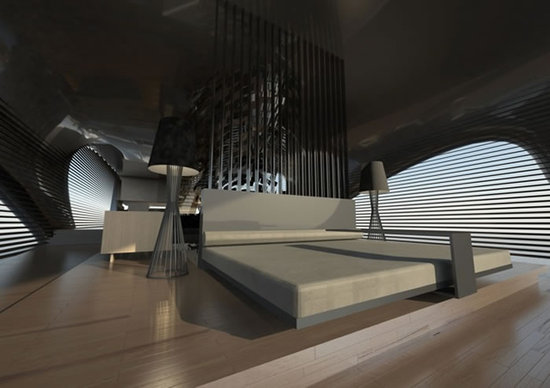 [Luxury-insider]