BMW choose an artistic channel to displays 15 photos of its burlesque-retro inspired 6 Series Gran Coupe photoshoot at the inauguration of Paris Photo, an international photographic art fair in LA. The photos were shot two years ago at a Hollywood studio and a private movie set outside of LA by German photographer Uwe Düttmann. Two years later, these pictures will be placed on exhibition for the first time to celebrate its 10-year partnership with Paris Photo.



The pictures have 40's fashioned models, celebrating film noir while posing in and around the car, a perfect blend of the old with the new. A classic juxtaposition with the model striking the best of burlesques poses in their retro setting with the high tech designed Coupe in the background.

Also making an appearance at the fair is the 1979 M1 Art Car painted by Andy Warhol. Another surprise presented will be some rare behind-the-scenes footage of the pop artist painting the bold, bright, and lucid brush and finger strokes himself with only the aid of his assistant on the car.

The international photographic art fair will run from 26 April through 28 April at LA's Paramount Pictures Studio.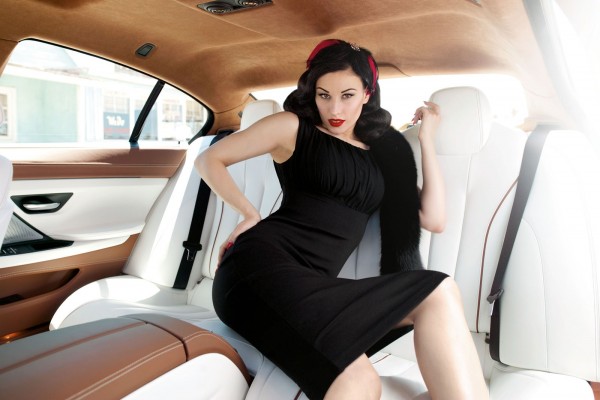 [Via – Carscoops]