Pegaso comes from the name of a Spanish coachbuilder that worked with Alfa Romeo and Ferrari during the 1950's. Pegaso used to build luxury cars like this really nice looking Bugatti Veyron, the Pegaso edition. But for some Russian oil baron with probably loads of greens in his backyard, this wasn't enough. He has not only bought this specific edition but also added more power to it by raising its horse power from 1000HP to 1200HP. More over with the "1" number plate, the Pegaso badges and custom stitching inside it's a truly a distinctive version of an already exceptional car. Care to throw a couple of thousand bucks or more over $1.2 million (standard price tag of Veyron)?


More images after the jump……..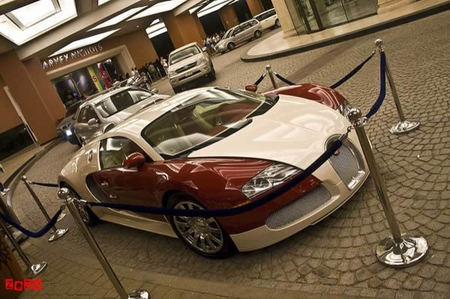 By the way did I tell you that this man actually happens to live in Dubai's Burj Al Arab seven-star hotel.


Source