All those who have always wished to live in the lap of luxury like well-known billionaire Donald Trump, here is your chance. The luxury jet owned by Mr. Trump is currently up for sale. Luxury seekers who have always longed to experience the lavish lifestyle of Mr. Trump can do so by investing in this luxury flyer. The jet, a Boeing 727-100 Executive, is stationed in Annapolis, Maryland, and its selling price is available on request only. The luxurious jet was born in 1968 and had over 41,833 hours of flying since then. Said to be in excellent condition, it has had several upgrades over the years. The interiors of this jet are oozing with class and elegance. There are 24 VIP chairs all covered in soft beige leather surrounded by all amenities.

These jet engines were overhauled in 2006 and 2007, while the painting was done just a few months back. A luxurious flyer with all the best amenities and facilities, you could definitely not have asked for more.
If it's the Trump lifestyle you seek, this Jet will surely not disappoint you.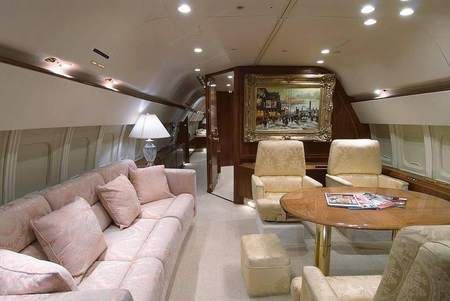 [Deluxeblog]