There are some that pick limited editions and others who go for customized editions to flash their riches. But when someone is greedy for a super exclusive edition, La Dolce Vita Gold and Diamonds 200hp drives in to satiate the luxurious desire. Not satisfied with the former La Dolce Vita version, a rich Chinese businessman commissioned Fenice Milano to dress up the Abarth 500C with more gold and diamonds. For about €500,000 ($670,000), this bejeweled edition rides in with Stuart Hughes' Gold and diamonds iPad Supreme Edition. Apart from flaunting 24K gold on the instrument panel, dashboard, and other trim parts, this bespoke car's interior has been tweaked with teak inserts and extraordinary leather. The golden pearlescent white painting includes 24K gold particles. The electric hood is also provided in technical natural colored fabric with gold thread finished.


To boost its performance, the car's 1.4 Turbo petrol engine has changed to exude a maximum power of 200CV. Fitted with a new ECU and an exhaust system with the 200-cells catalytic converter, it also comes with Brembo brakes and adjustable dampers to tame the exuberance.
Though the owner of this ornamented Fiat 500 wishes extreme privacy regarding its delivery, wonder how he will escape the stares of the onlookers when he hits the roads in it.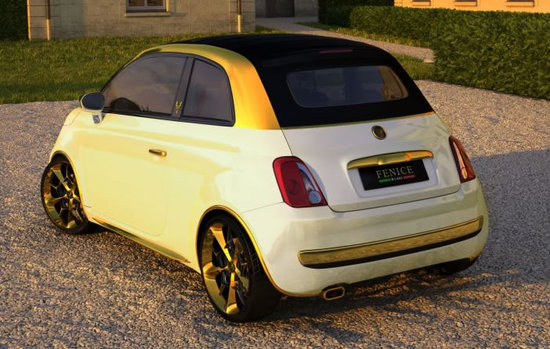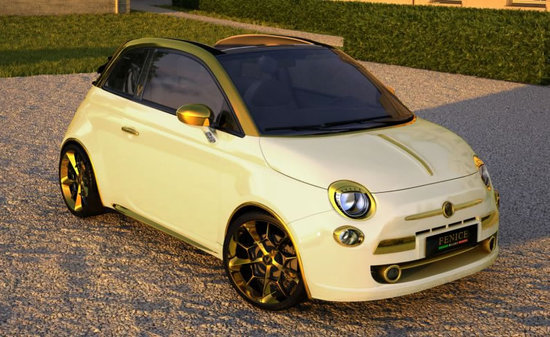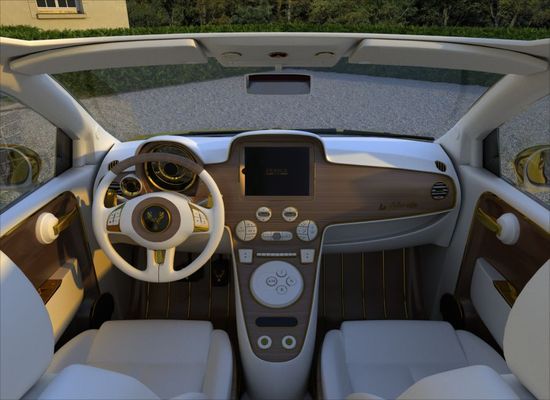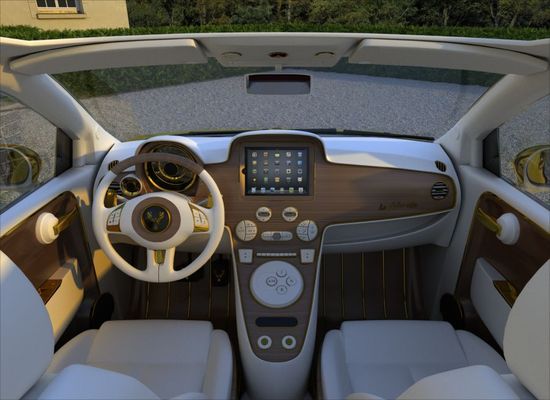 Thanks Stuart