The Playboy life is nothing short of lavish! And adding to it in style is the new Big Bunny jet that is all set to take to the skies again almost 50 years since its last flight. It is slated to carry artists, influencers, leaders, and icons and provide an unparalleled experience to all.



Much like the original, the revamped jet comes with a solid black exterior, the brand's famous Rabbit Head logo on the tail, the original N950PB registration number, and Playboy masthead on the belly. It also features bespoke Playboy furniture, tableware, barware, interior fixtures, and loungewear for passengers.

The Big Bunny is designed in partnership with International Jet Interiors and Playboy's in-house creative team, including Rachel Webber, Anna Ondaatje, Louis Terline, and Zach Glass, and includes custom-dyed cognac crocodile-embossed leather wall coverings, emerald natural stone countertops, custom-designed herringbone carpets, sheepskin and leather pilots' seats, a SkyTheater cinema, and an assortment of items from the Playboy archives.

The luxury jet can transform into a disco with multicolored nightclub lights and music blasting via the entertainment system, complete with an upscale dining experience on bespoke tableware. It is dubbed as "one of the most recognized aircraft to ever grace the skies" and is aimed to usher in a "more inclusive era of sophisticated jet-setters and culture-drivers, and serves as a beacon of pleasure, luxury, style, and play."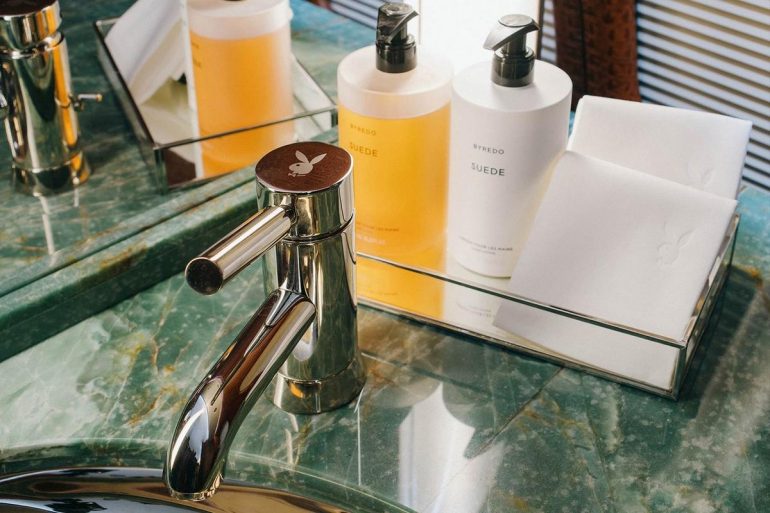 Commenting on it, Anna Ondaatje, vice president of global brand and franchise strategy at Playboy, said, "The design of the plane itself allows guests to interact with and enjoy the space in a multitude of ways depending on where (and when) in the aircraft you are."

"It doesn't just take you somewhere — being on the plane is a journey in and of itself," she added.