The Freestyle Cruiser Inflatable Water Slides may not be as big and majestic as the Sports Park 60 Water Playground, but it certainly has a charm of its own. The world's first custom-made, sealed-air inflatable water slide is a great addition to the already whacked-out yacht ride. You could have the best of both worlds- yachting and a full-fledged water park all at once. The best part is, each slide is custom built to suit your profile with no off-the-shelf option. The Freestyle Cruiser is composed of the finest, durable materials and unmatched craftsmanship.

The Freestyle Cruiser Inflatable Water Slide is hot-air welded using state-of-the-art technology.


Some of the standard features on the slide include strategically placed attachments that allow for minimal hull contact at installation, lightweight design with separate slide body and leg base sub-structure for easy assembly and maneuverability, handles for comfort much more.


It's a cool water toy and a good accompaniment to your yachting standards.



update-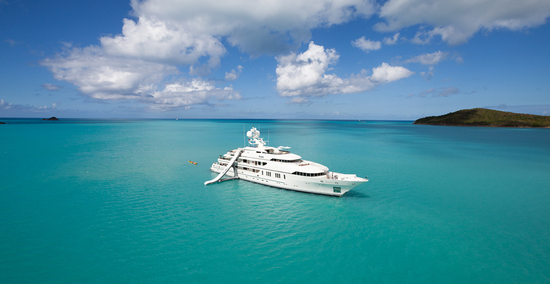 [Hiconsumption and Freestylecruiser]