Lotus impressed car enthusiasts everywhere with the Exige. And now Lotus has created an even more exclusive version of this famous car known as the Lotus Exige Scura. The limited-edition car is one mean machine and looks sleek in its black suit. Aptly named, Scura (meaning 'Dark' in Italian), this menacing machine has a contrasting high gloss 'Phantom Black' triple stripe running its length. Additional contrast to the car's matt black finish has been provided a carbon fiber front splitter, oil cooler inlet vanes, side air scoops, and rear spoiler. Powered by a 1.8 liter, 4-cylinder, supercharged, VVT-I engine, this car churns out 260bhp. Furthermore, the speedster can accelerate from 0-60mph in just 4 seconds and boast a top speed of 152mph. An exclusive beauty, its production will be limited to just 35 units worldwide.

The interior of the Lotus Exige Scura is dressed in carbon fiber and boasts of carbon fiber seats. The handbrake and gear knob have been given a special anodizing treatment, which leaves the metal with a matt finish. All carbon fiber components have been finished in a high-gloss clear lacquer giving the car a sleek and chic look. The car also boasts a launch control feature that allows the driver to determine the number of revs they wish to use during a standing start. The launch control allows wheel-spin until 10 km/h (6 mph) to further reduce drive train stress, after which the traction control assumes its duties at the defined level set by the driver.
The amount of traction control required can also be dialed-in from the driver's seat and altered on the move to suit the characteristics of particular corners. The traction control can be varied from an optimum 7 percent tire slip to completely inactive. The degree of traction control being utilized will be displayed in the new instrument pack.
The 925kgs car with a 6-speed manual RWD transmission is sure to bowl over speed seekers.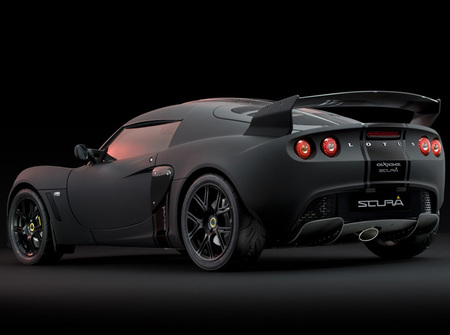 [Diseno-art]