Yesterday, the world welcomed one more automaker company, the McLaren Automotive. The brand new automotive company announced its arrival in Working, England, by unveiling its flagship product, the MP4-12C. The speedster is only one of many beauties that will be rolled out from this company famous for its exploits on the F1 race field. The MP4-12C was unveiled by McLaren F1 drivers Jenson Button and Lewis Hamilton. A supercar that is sure to set the hearts of many speedsters racing, the MP4-12C is here to stay. The main emphasis of McLaren while creating this beauty was lightweight and aerodynamic efficiency. The rear-wheel-drive beauty boasts a mid-mounted 3.8-liter V8 that produces 600 horsepower and 443 pound-feet of torque with an 8,000-rpm redline.
Comparisons with the McLaren F1 are no doubt expected, but the new MP4-12C is said to feature more equipment than the old car, including a full complement of air bags. A power-packed package, the 12C also boasts a brake steer system similar to the type used in F1 cars.
On the inside, too, this beauty glows with hi-tech embellishments, which McLaren refers to as the IRIS infotainment system. A portrait mode seven-inch touch screen in the center is backed up by a 1.6 GHz Intel processor and Microsoft software and features several Wi-Fi and Bluetooth ports for connecting your various gadgets.
McLaren has plans of delivering over 1,000 MP4-12C cars in 2011 alone and already has two more cars in development.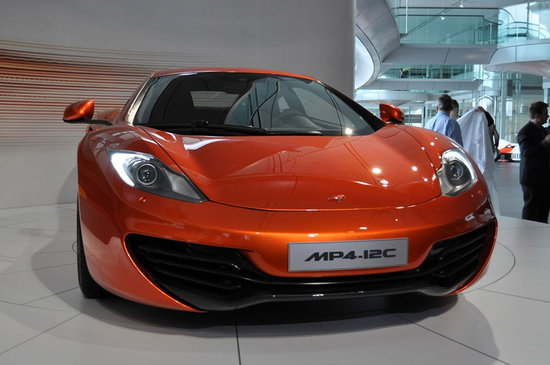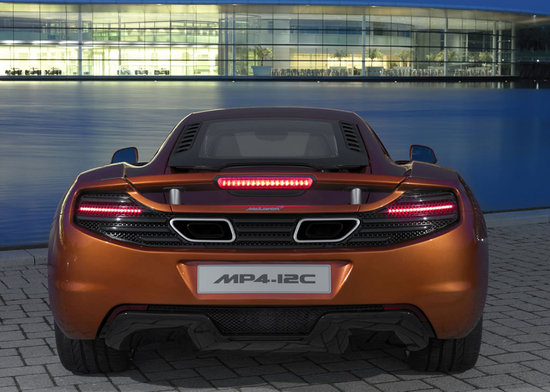 [Autoblog]