The world's most powerful electrically driven powerboat, the Cigarette AMG Electric Drive Concept, inspired by the Mercedes-Benz SLS AMG Electric Drive, is unveiled at the Miami Boat Festival 2013. Cigarette Racing and Mercedes have collaborated earlier with powerful speedboats like Cigarette 42 Huntress, and Black Series 50′ Marauder Cigarette boat. However, the new 38 foot (11.6 meters) long Cigarette AMG Electric Drive Concept is powered by an all-electric powertrain and offers an output of 1656 Kilowatts (2,220hp) and a maximum torque of 3000 Newton-meters (2,213 ft-lb). The powerboat integrates two drive units at the rear of the boat, and each one of them uses six independent electric motor powers. It consists of 12 modules of liquid-cooled permanent-magnet synchronous electric motors, giving an electric load potential of 600 Kilowatts while weighing 1206 lbs. The powerboat can be fully charged in seven hours using the four "high-tech batteries," which store 240 kWh of energy.



And its not only the electric heart but also on the outside the new Cigarette AMG Electric Drive Concept wears the "AMG Electricbeam magno". Its the same matt chrome paintwork which is exclusive to the SLS AMG Coupé Electric Drive.

The revolutionary Cigarette AMG Electric Drive Boat is one of the first models to integrate Mercedes EV technology on the water.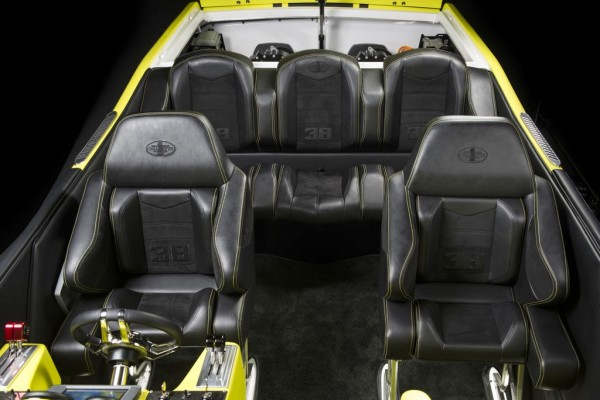 [Autoblog]