At least when it comes to transport, the future of the UK is envisioned to be fast and furious by British designers, Priestmangoode. Supporting their vision with their design, the designers have unveiled a concept design for a high-speed train for the UK. Christened the Mercury, this 400 meters long, high-speed train is envisioned as a double-decker train that can travel at speeds of 225 mph and boast of the world's longest nose sections. An ambitious project, this train's interiors are envisioned to boast of commuter seats and private berths, children's play area, and lounge and bar.

Paul Priestman believes that while a world-class high-speed rail network's economic and political benefits are clearly understood, having a train to be proud of is equally important. Thus, with his concept design, he hopes to get the government to move forward as soon as possible with the high-speed train project. When ready, Paul is sure the Mercury will become the new Great British design icon.
If the Mercury turns into a reality, it will become UK's first ever double-decker train.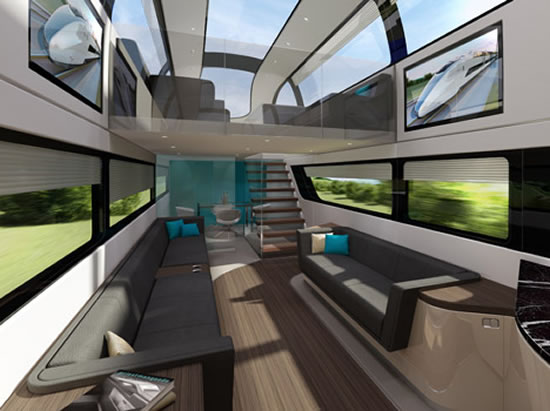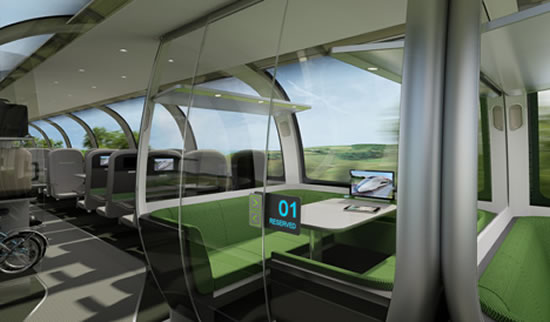 [Dezeen]