Porsche has set its sights on creating more power to its mid-range machines. The new 718 Cayman enters with the promise of more power at a price that is below the 911. The car brings the 2-liter, 4-cylinder flat engines in the ring and throws in turbocharging to conjure more power than the line has ever seen. With the ability to pump power in the range of 300 horsepower, this idea of an entry level/mid-range mobile can sell well among the masses. And it's a Porsche.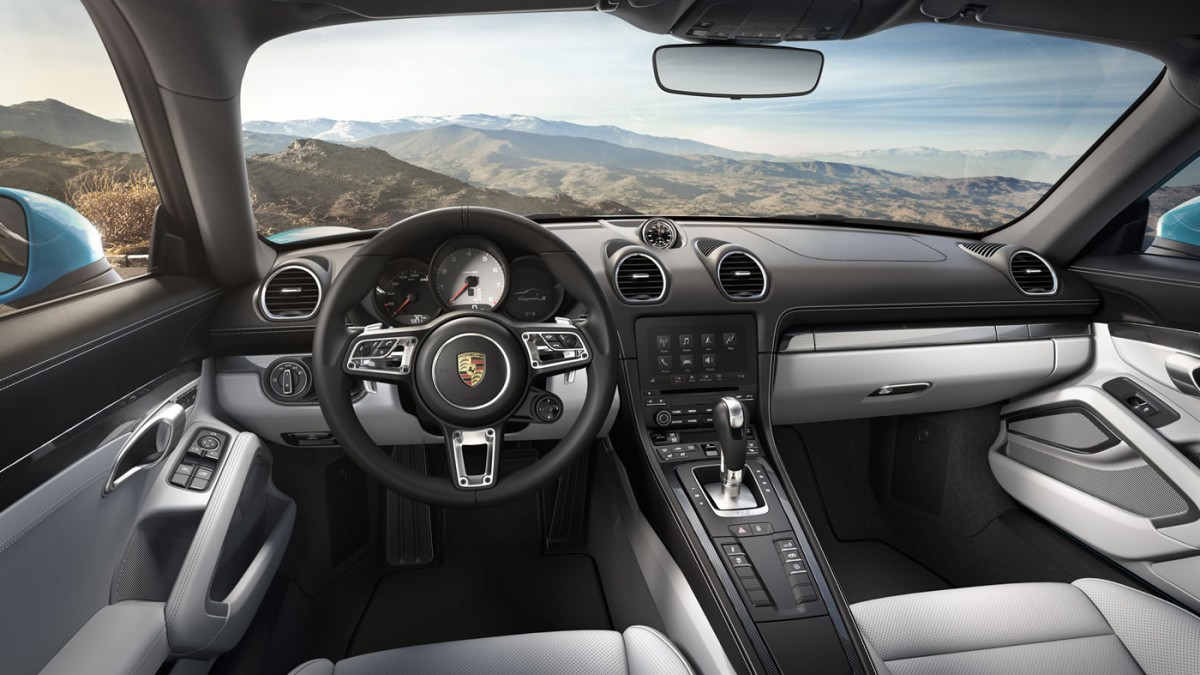 Touching maximum speeds of 275 kmph with a 0 to 100 climb in just 4.7 seconds, the 718 Cayman is in touching distance of a supercar. Driving is pure pleasure too, thanks to the tremendous torque of up to 380 Nm (+ 90 Nm), available between 1,950 rpm and 4,500 rpm. The car borrows a lot from the traditional 718 line, with a retuned chassis offering the support of springs and stabilizers to create more stability.
When it comes to looks, Porsche has put in apparent effort to make the Cayman look all muscled up. With air intakes up front and a sharper nose not only make the car look macho, in a sense, but also aid in driving dynamics. The bi-xenon headlamps with integrated LED daytime running lights are a sight to behold. On the interior front, one would find integrated air vents, the steering wheel that was first seen in the 918 Spyder, 150-watt Sound Package Plus, navigation and voice control options as well as the unmatchable Porsche Communication Management (PCM) system.