London/England, June 2011 – Royal events are often marked by commemorative stamps, coins, and a range of memorabilia. However, A Kahn Design's latest innovation features iridescent manifestations of royal craftsmanship. Uniquely styled, a rousing entity with aspiration, the Westminster black label edition is exactly the sort of vehicle one would associate with HRH Queen Elizabeth's Diamond Jubilee celebrations.

Complete with the much sought-after 4HRH number plate, this is the ultimate commemorative item to mark such an illustrious event. Until you actually get behind the wheel yourself and drive with utilitarian and charming purpose, you will not realize how regal this vehicle is.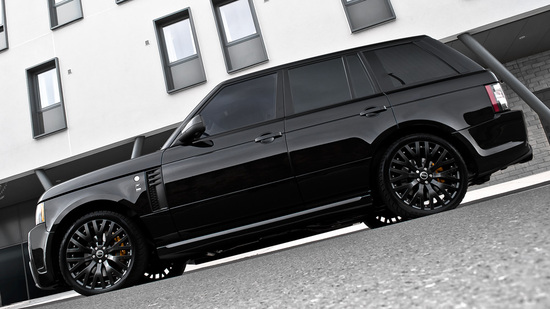 Effectively weighted with a feeling of linearity and purity, the Kahn aerodynamic styling package consists of an RS- front and rear bumper replacements, side skirts, LED daytime running lights in the lower bumper section, LED daytime running lights in the lower front bumper section, brake calipers finished in liquid gold, rear tailgate trim in matt black, rear diffuser in matt pearl grey, door handles and side vents in matt black, a front bumper lower bar in matt pearl grey, front bumper fog light surrounds in matt black and front grille running bars finished in dark chrome, Kahn vehicle branding, Kahn enamel wing shields, and Kahn enamel tailgate logo.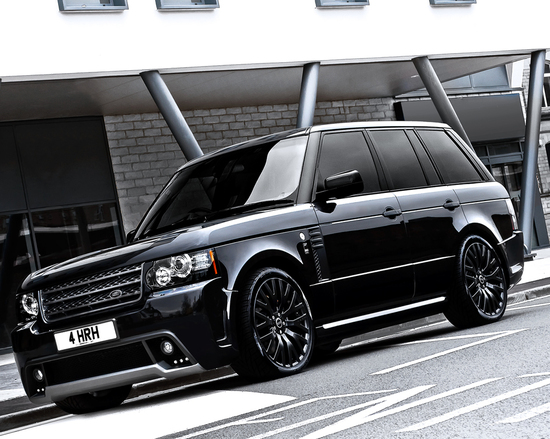 Furthermore, an engine upgrade powered by Cosworth and complete 'regal' color changes is also available.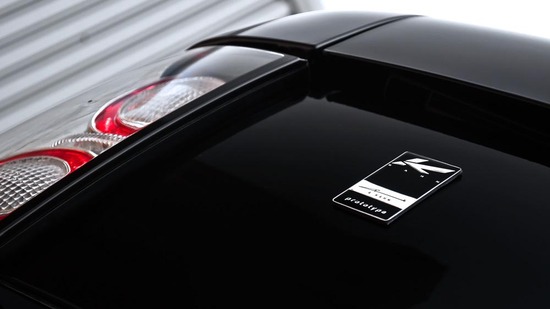 Centered around a radical design and interconnected to coalesce design and engineering expression, Kahn's quad rear silencers in stainless steel reflect an attraction to a pluto-Matic lifestyle: a first cousin only to silence and manners.
Inside is the 'bespoke touch,' and this particular vehicle is complemented with RS- quilted and perforated black leather and contrast stitching interior package, diamond gear selector, Churchill time clock facia insert Kahn key ring in red enamel.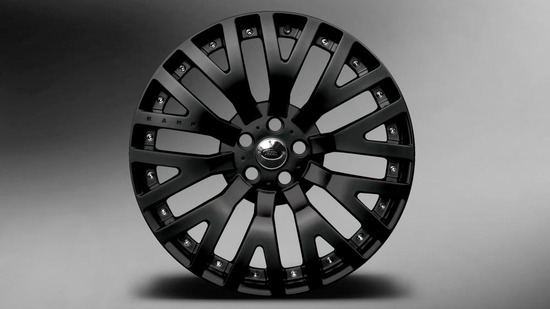 However, we provide our customers with the opportunity to express their individuality. And they can have whatever they want. We could, for example, design for you a vehicle with an exterior matching your shoes and an interior the same shade of your living room; the choice is yours.
Kahn wheels sit perfectly on any vehicle, conveying the essence of the vehicle's identity. Created using state-of-the-art manufacturing and materials technology, the 22" Kahn RS 2-piece wheels in satin black fit all original center caps.
With simple, clean lines, soft organic surfaces on the edge of the spoke, and a purposeful mechanical center, the RS wheels are synonymous with elegance and innovation.
A. Kahn Design is for the individual who will not submit to a life of uniformity and only accept perfection. As an internationally renowned design house, we recognize the importance of staying true to cutting-edge luxury vehicles' original design themes while evolving them to achieve a new and dynamic appearance. We are dedicated to creating luxury bespoke vehicles – redesigning the ordered monotony of mass-produced vehicles and rebuilding them into individually tailored creations.
[Kahnautomobiles]