Mercedes-Benz, Fashion Week kick starts today with hundreds of brands and designers geared up to launch their collections all over New York City. Media houses, buyers, retailers, fashionistas, and celebrities from every corner of the world have their eyes set on this mega event. This year, the Lincoln Center visitors are going to witness the best trends that will rule the upcoming season. To start with, the 2012 C63 AMG Coupe caught our attention at the event. This latest Mercedes-Benz model is fitted with a 6.3-liter V8 engine that can deliver a maximum output of 451 hp and peak torque of 443 lb-ft via a seven-speed Speedshift MCT gearbox. This meant-two beast can zoom from 0 to 60 mph in 4.4 seconds only and hit a top speed of 155 mph. Apart from the performance, it's got the body and the looks that can set the catwalk on fire.

And since safety is a prime necessity, the makers have befitted this two-door AMG with driver assistance systems like Attention Assist drowsiness detection, Blind Spot Assist, and Lane Keeping Assist.
The fashion week is scheduled to stun you and lure you by predicting the season's latest trends! So start following by visiting this haute vehicle which features a collaboration with Mercedes-Benz Presents designer Derek Lam. It is on display in the main lobby and will make its U.S. showroom debut this month.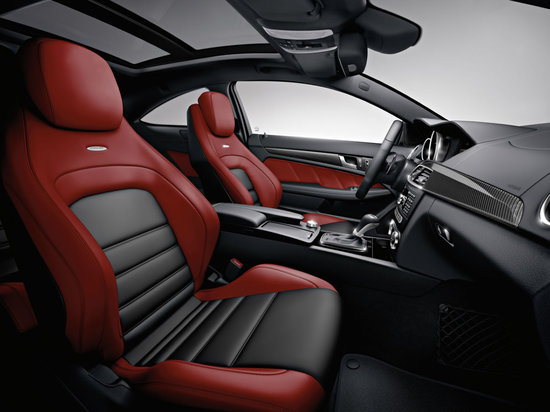 [MBFashionWeek]