Bugatti has stopped making more of original Veyron, but that doesn't mean that the Veyron is dead just as yet. There are 150 Grand Sport yet to be made, of which only 45 of them have been sold as of now. There are another 105 cars still up for grabs, and by the likes of it, no two cars made will be the same, considering the endless customization options the brand offers. And a glimpse of that can be seen at the Dubai Motor Show, as they have come out with three versions of what they can do with a Veyron, Bugatti. The first car yells Ettore Bugatti's thanks to his favorite black and yellow combination; the car sports a bright yellow body and carbon fiber and black wheels.

The second car is done up in blue carbon fiber and anodized aluminum, while the third looks great in a new hued green carbon fiber cast on polished aluminum.
All cars also sport matching wheels tailor-made, complimenting interiors.
The yellow car is priced at €1.58 million ($2.15 millions) while the specially-painted carbon versions will cost you €1.74 million ($2.38).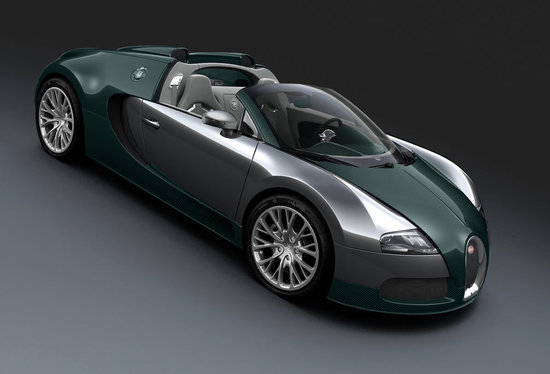 [Autoblog]