Looking for a shining new Audi Dubai? Well, then the official dealers for the brand in the city Al Nabooda Automobiles have finally completed work on the "Audi terminal Dubai." As doors open soon to the 15,000 sqm facility spanning across six levels, you can feast your eyes on the 57 Audi vehicles, making this the "largest Audi showroom in terms of new cars on display in the world." So what cars can you expect? Well, a specially imported Audi R18 e-Tron Quattro #1 race car, the Audi R8 e-Tron concept car, the 1936 Auto Union Type C classic car, the new R8 V10 that will make it to UAE in 2013, the Audi RS 4 Avant, and the Q5 PI (2013 launch). The highlight of the event was performer Jennifer Lopez, who confessed her love for an Audi R8.

Moreover, this will be the first multi-floor car showroom in the city that will use an "extensive array of lifts to move display vehicles" between the second and third floors of the showroom. The Audi terminal showroom also gives valet parking service, an escalator, and a panoramic lift, alongside state-of-the-art multimedia technology, for virtual vehicle customization.
Jennifer Lopez checks out the Audi R8 e-tron concept –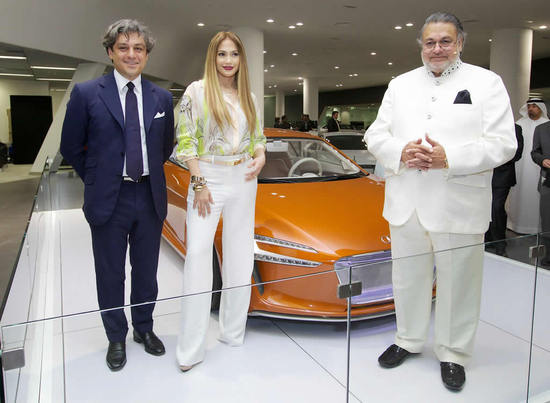 R8 V10 plus – coming to the region end of 2013 –


State-of-the-art multimedia technology: a power wall dedicated to almost life-size virtual vehicle customization!


Audi R8 e-tron quattro concept car –


[Audi-Me]