Car enthusiasts, especially those speedsters who have a weakness for Toyota Camrys, here is a piece of news for you. The one-of-a-kind, custom 2010 Toyota Camry NASCAR Edition, originally built for and debuted at the 2010 SEMA Show, is actually up for grabs. Flaunting a price tag of a cool $299,900 (almost $300,000), this Camry is already touted to be the world's most expensive Toyota Camry. The car built by Toyota and RK Motors features a custom 2010 Camry two-door coupe shell, along with a number of NASCAR inspired features like a complete body kit, grille, carbon fiber brake ducts with fog lights, side-exit exhaust system, carbon fiber rear-view mirrors, and a decklid spoiler.

The car also boasts of some OE components like a fuel filler door, factory Camry tail lights, and door handles. However, the best feature of this beauty is the TRD NASCAR V8 engine with 680-hp that powers this beauty. The V8 engine is combined with a Tremec T-56 Magnum six-speed transmission with a Ram dual-disc street clutch to make this car one powerful speedster. 20-inch TSW Jarama wheels with Michelin Pilot rubber on all four corners add the finishing touches to this beauty's exteriors.


On the inside, the car keeps it subtle with leather tie-ins and a full-sized rear seat. Pioneer and Boston Acoustics provide the entertainment factor in this beauty. The only one of its kind, this Toyota Camry awaits an owner who will do justice to its powerful features. Does anyone have $300,000 to spare?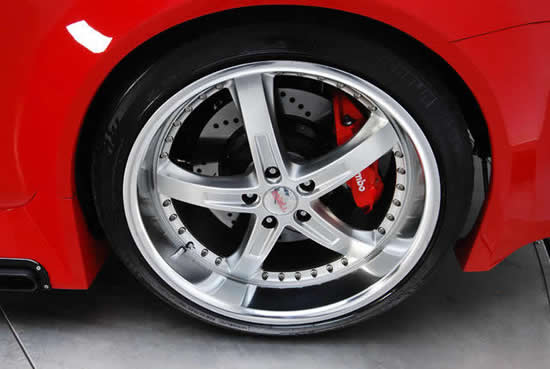 [Autoguide]