Baccarat's Museum-Gallery in Paris is to house a special exhibition "Baccarat: Les 250 ans" to mark the French crystal ware company's 250th anniversary. An ensemble of 250 masterpieces that have become legends in over 250 years of history, culture, savoir-faire and unforgettable moments, will offer a fascinating testament to house's art de vivre.



The exhibition is divided into five main themes to unfold the story of the legendary house. The themes include the story of the iconic Harcourt stemware, the perfect expression of Baccarat savoir-faire, the Harcourt glass saw the light in 1841 when King Louis Philippe of France ordered a ceremonial chalice engraved with his monogram. This timeless object of desire and infinite source of inspiration has been revisited over the years. With its perfect shape, it transforms every event into an elegant and refined celebration.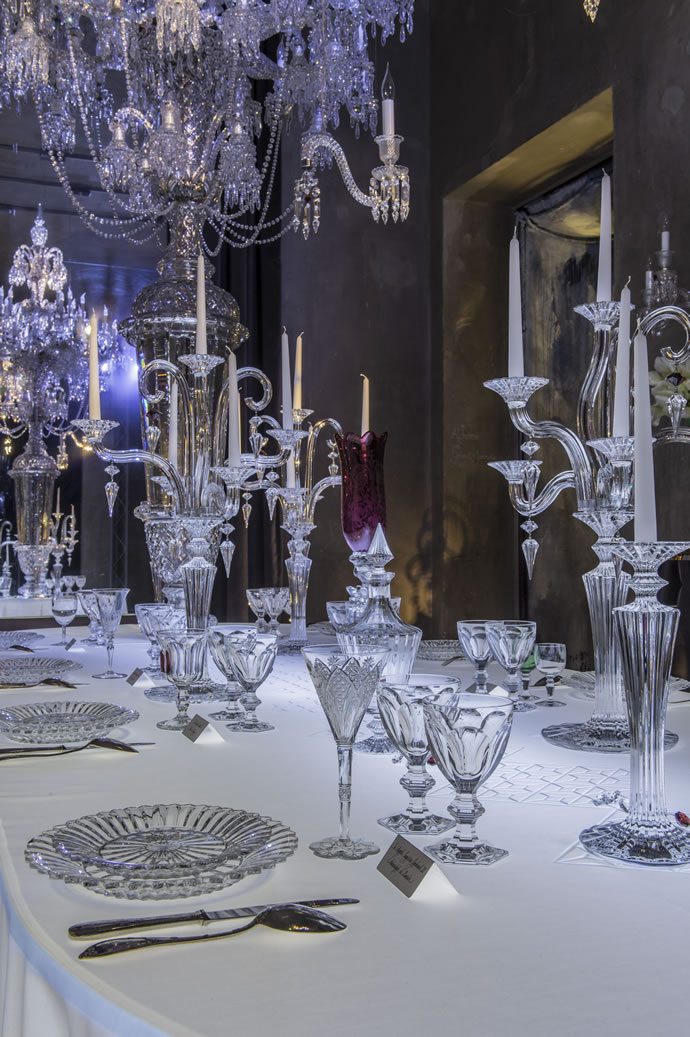 'Le Rouge à l'Or' is a sensuous play of the vivid golden red colour, symbol of Baccarat, that is obtained by the magical fusion of clear crystal and 24-carat gold, which gives the substance its incandescent vermilion quality. Baccarat's red crystal sparkles with the glow of a thousand flames, in a cameo of colours ranging from true pink to vivid red, which flicker with consummate craftsmanship and passion for perfection. It finds its ultimate expression in ruby red, which can be seen in the pair of majestic "Simon" vases designed especially for the Paris Universal Exhibition in 1867.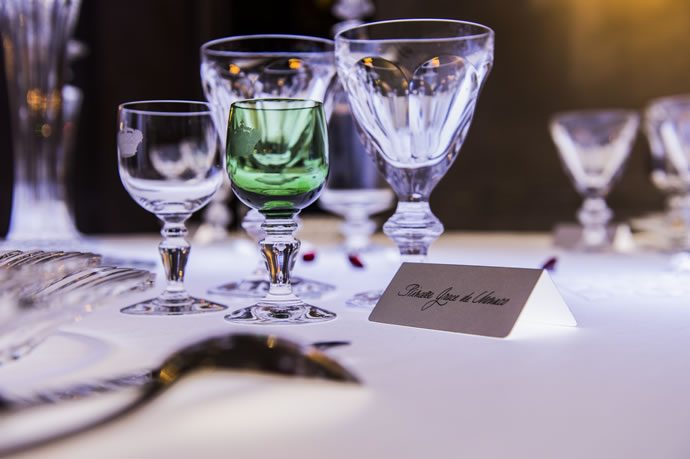 The 'Myriad Colors' section exhibits Baccarat's consummate command of coloured inlay crystal which in 1839 marked a turning point in the history.
The technique, which is still in use today, would later be applied to highly intricate pieces, such as Ettore Sottsass's sublime creations on display here. The crystal bursts into a dazzling kaleidoscope, an explosion of colour, the hallmark of an unlimited chromatic scale.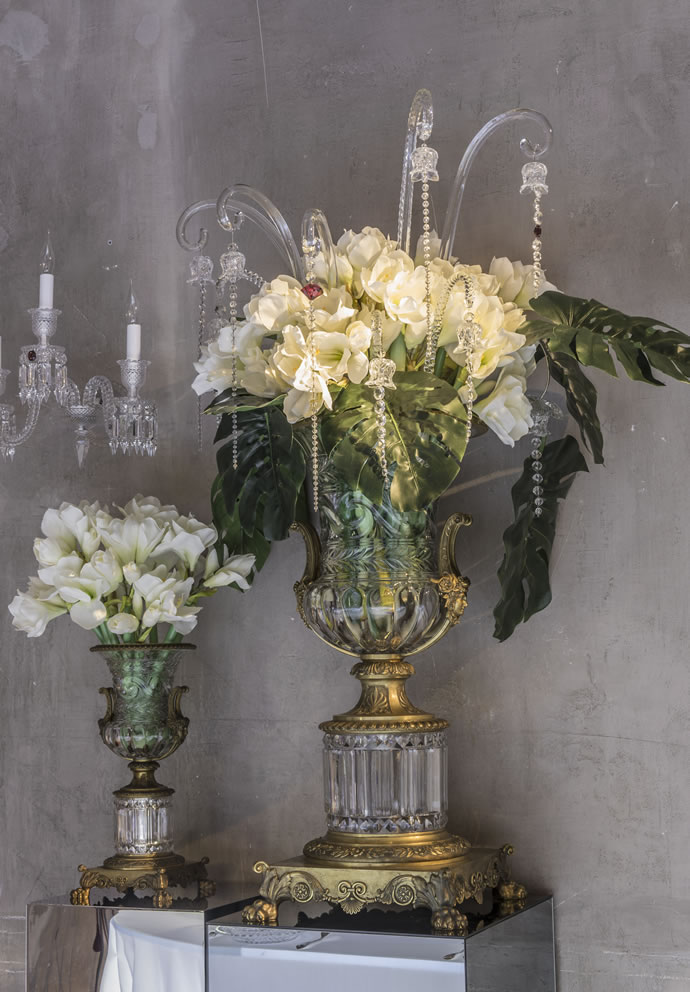 The final theme of the exhibition celebrates Baccarat's incomparable heritage as one of the forerunners in the history of the decorative arts. Baccarat's designs immortalise both the excellence and elegance of its craftsmanship. Inspired by alchemists' elemental secrets, glassblowers, cutters, engravers and gilders put their peerless talent to the service of perfection. Each timeless work of art takes us on an exciting journey through light and creativity. Each carafe, glass, vase, flacon, every chandelier embodies an ultimate promise, an experience to be lived and first and foremost shared.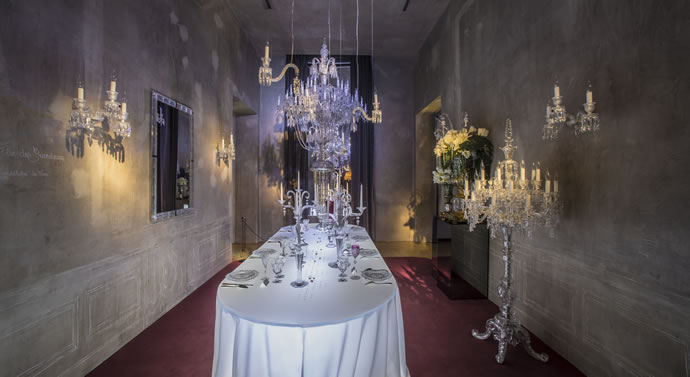 Founded in Lorraine, by permission of King Louis XV, the world's most famous Crystalworks has, over the ages, become a symbol of superb craftsmanship. Since 1764 Baccarat's creations have endured the heart.
"Baccarat: Les 250 ans" runs through January 24, 2015. We, at Luxurylaunches raise our glass to Baccarat's 250th anniversary!