My recent trip to Japan brought me close to a culture that straddles antiquity and modernity quite effortlessly. Stunning Shinto shrines and state-of-the-art robot toys are all in a day's sights. There's so much to see and do that it can be quite bewildering for the first-time visitor. Here are my top picks of things that brought me joy across this beautiful country…


Cuteness quotient
It's literally everywhere. Right from Hello Kitty airplanes to cartoon monkeys on manhole covers to sweet street signs, the Japanese take a lot of pleasure in things that are endearing. What the rest of the world would dismiss as childish, they elevate to art. Pet dogs and cats are groomed and dressed to enhance their adorability, with bows, ribbons, hats and even tiny jeans! Packaged sweets have cute faces, instruction posters make you smile with the cute illustrations and window displays are the epitome of cute. You just need to keep your eyes open and prepare to be charmed.
Edible bliss
The Japanese aspire to perfection in everything they do, be it origami or food creation. Now I knew this already, but even then I was floored by the way the bento boxes (like a Japanese thaali meal) and donburi (bowls of warm rice with dashi and vegetables or fresh sashimi) were presented even at inter-city rest stops, forget how fancy they got at fine-dining restaurants. And then there were all the wonderful street eats in various cities. The place I enjoyed a culinary walk the best was in Osaka's conjoined Shinsaibashi and Dotonburi areas. While I was tempted by the all-you-can-eat-sushi for a mere 500 ¥ as well as the sushi on a conveyor belt and the shabu shabu hotpot, I decided to get more adventurous. Friends had recommended the Takoyaki in Osaka so much that these octopus balls were the first street food I gravitated towards that evening. The dexterity with which the chef made this crisp Takoyaki with wheat flour, stuffed with octopus on the griddle was quite a treat itself. Topped with sauce of my choice, mayo and a bit of radish, it made for quite a filling and tasty snack.
Vegetarians would love some Mitarashi dango (grilled rice dumplings served on a skewer covered in a sweet and caramelly soy-based sauce) or the fried sweet potato, while those who eat eggs would relish the Okonomiyaki, which is like a pancake made of eggs and flour with cabbage. The add-ons to this completely customisable dish depend on your dietary and taste preferences. And then there's that Kobe beef, a delicacy and a must-do for meat eaters, said to be a result of happy cows who have been massaged with beer for a large part of their life. The meat so tender, you can have it almost raw but which takes the flavour of sauces equally well. Whether you have the sublime salt-encrusted version by Chef Hiroshi Yamaguchi's at the very exclusive and expensive 19th century French style Kobe Kitano Hotel or at a street stall in any of the cities for as little as 2500 ¥ for a hefty steak (ensure they are displaying the authenticity certificate), it's a memory for life.
Take a gamble
If you're an addictive personality, then this one isn't for you. But considering how many Pachinko parlours there are everywhere you go in Japan, the majority of locals probably harbour an addiction to these arcade games too! The bright lights and happy sounds of the electronic Pachinko machines may remind you of Vegas but these aren't your typical slot machines or even pinball machines. They involve some amount of luck but also a large amount of skill to manoeuvre those little balls around a vertical board. You have to buy as many balls as you want, insert and use the flipper to launch them into the arena in the hope that they will fall in to the little cups placed cleverly. You don't get to cash out immediately, as gambling is illegal here. You win tickets and when you have enough of these, you can go exchange them for a prize of your choice. Much like the kids do in the gaming zones at malls back home!
There's another craze that has grabbed the fancy of Japanese kids and adults alike – a craving for 'capsule toys' churned out by machines! It's common to see banks of Gachopon boxes in many private as well as public spaces like stations, stores, malls and highway stops. You basically put a few coins into a slot (usually about 200 or 300 ¥ and turn the knob and see what the machine gives you. It's like a vending machine, except you don't get to choose what you get. The 'gift' comes out inside a small box, which you open up to reveal what you've got. It's like you're playing Forrest Gump with a gizmo. So of course, I'd been wanting to do this the minute I got to Japan! I tried it unsuccessfully at a couple of different places (the instructions are all in Japanese) but finally managed to work the machine and 'pull' a tiny pink panda.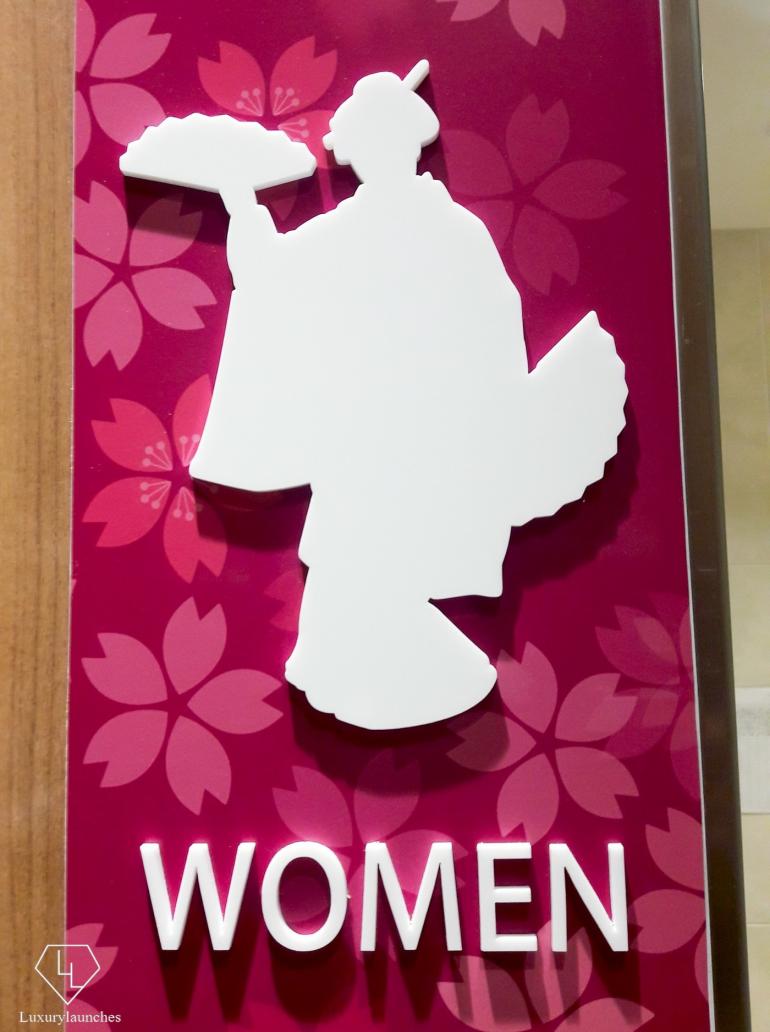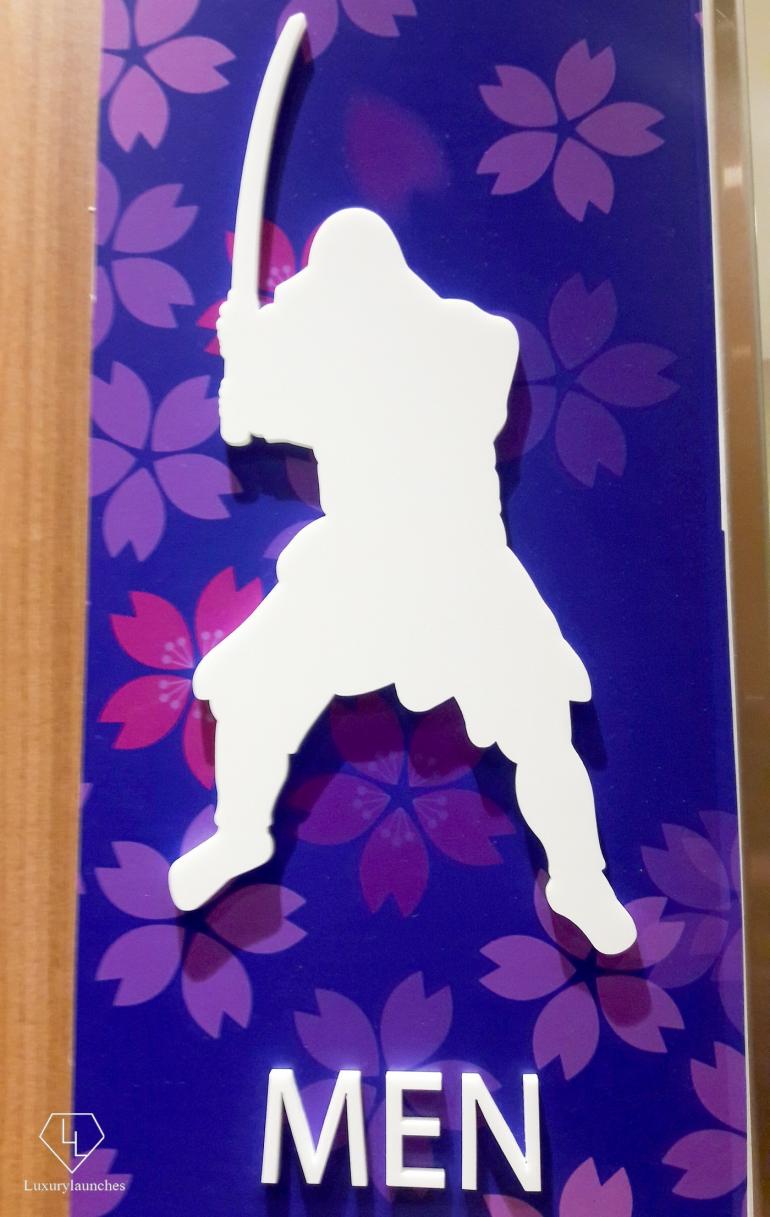 Potty about the facilities
After coming back from Japan, what I miss most is their lovely loos. Seriously. I'm what you'd call a loo connoisseur and Japanese toilets are the dreamliners of derriere support. Even the public ones are spotlessly clean, most have a pleasing fragrance, many have space to safely stash your baby! There's usually a sanitising liquid to wipe the seat, disposable seat covers in some toilets, plus the seats are often heated for added comfort. A variety of sprays and bidets are just a push button away. There's also a musical button that creates a loud flushing or la-la type sound in case you want to drown out any embarrassing sounds you may emit while on the toilet. In hotels and homes, the loos get even more luxurious, with various fittings for hygiene and comfort. I tried them all except the one which was labelled 'tampon remover', which seemed likely to turn a visit to the washroom into an extreme sport!
Naturally good
While much of life in the big cities like the dazzling lights of Tokyo's luxury shopping district – Ginza – and the people's predilection for gadgets would seem to indicate that the Japanese worship Gods powered by lithium-ion batteries, there is still a lot to remind you that the ancient religion Shintoism was all about nature worship. Peace-filled parks are everywhere, the Zen gardens of the spiritual centre Kyoto pleasing all the senses. The Kinkakuji shrine with its Golden Pavilion by a serene lake in Kyoto, the resident herds of friendly deer in the grounds of the Todaiji Temple in Nara and the beautiful bamboo forests nearby. There are deep forests across the country, untouched and unspoilt. And then there's the majestic Mount Fuji. The snow-capped volcano is the tallest peak in Japan (3776 metres high) and highly sacred to the Japanese Shinto. I ascended to the fifth station, which at 2306 metres above sea level was still delightfully chilly. Apparently, I was blessed, as only 30 per cent of tourists get to see the top of Mount Fuji as not every day is as clear as it was when I went. Later, on the top decks of the splendid Lake Ashi cruise boat, the wind whipped around us me deliciously, as the picturesque town of Hakone on the shores glistened amidst the wealth of greenery. The designs on the exquisite kimonos donned by delicate Japanese beauties when they visited shrines depicted a tiny bit of all this natural splendour. But for the real thing, you have to head to the great open spaces.