It looks like in today's world; money is far dearer than memories to most people. Case in point, the 'unsung heroes' chosen to bear the Olympic flame on its journey around Britain. One would think they would treasure the torches as a memory and keepsake passed on from generation to generation. But the world was in for a surprise when most torchbearers put up their souvenirs on eBay. What is more, some runners put their torch up for sale even before they had carried the flame! Believe it or not, most of the runners asked for a minimum of £100,000 ($158,120), while some even offered the white-and-gold torchbearer uniforms along with the torches.

While some were honest enough to admit they were cashing in, others claimed they would share the proceeds with charities. The majority of the 8,000 torchbearers were selected after being nominated by friends and family to work in the community. The 70-day relay, which started in Land's End this Saturday, will finish on July 27 at the Games' opening ceremony.
It reportedly cost £495 ($782) to make each torch, but runners were offered the chance to buy them for just £215 ($339), while those who won their places through sponsors as Coca-Cola was given free.
A spokesman for Olympic organizers Locog said: 'The majority of people will want to keep their torch, but ultimately it's their property and for them to decide what to do with it. We hope the torches and uniforms find good homes.'
Given the uneasy economic times, does this seem like a wise move for Britain's citizens?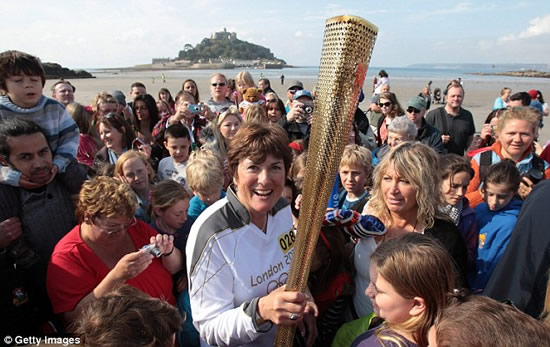 [Dailymail]