Every brand is ever in the attempt to impress their customers with the best marketing gimmick possible. We've seen some the likes of Louis Vuitton give their store windows an interesting dressing, others, like Christian Louboutin and Louis Vuitton & Yayoi Kusama grace London's most iconic department store – Selfridges with their unique installations. At a similar attempt, Cartier too takes to marketing its brand's rich history and iconic creations in the form of an elaborate installation at the Concept Store at Selfridges.

Featuring from August 6 to August 29, 2013, at Selfridges London would be hosting a Cartier cinema, which would be projected through a screen encased within the legendary Cartier red box. The short film 'L'Odyssée de Cartier' would take one through the brand's history, from when it was established through its journey, narrating how the three Cartier brothers created the first-ever modern wristwatch.
The feature film also showcases the most recognizable and iconic pieces produced by the brand, like Juste un Clou, Trinity, and the LOVE bracelet.
Also, the installation will showcase Cartier's seven most iconic pieces alongside archive imagery that illustrates the rich history of the jewelry house.
For all you Haute joaillerie enthusiasts who'd like a peek into the rich heritage of Cartier, here's your opportunity.
Image Update –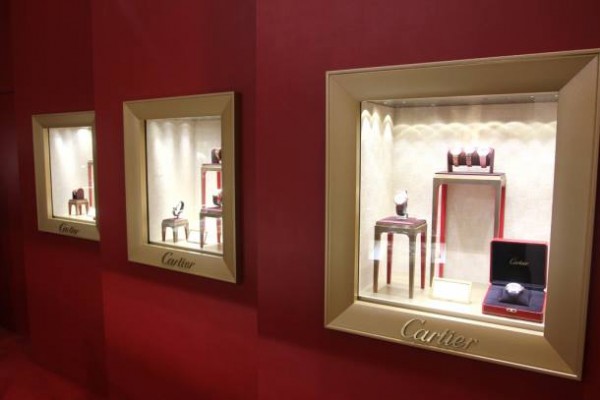 [Via – Selfridges]