Dubai is approaching towards a commercial fulfillment. After forming the world's largest airport, the fast-paced nation has developed the Concourse A exclusively for Airbus A380 and world's first purpose-built facility for the aircraft at Dubai International Airport. The 20-gate Concourse A is spread in 528,000 square meters, with 11 floors and a separate business and 1st class lounge. It also houses a 5-Star and a 4-Star hotel with 202 rooms, including 37 suites. Concourse A also includes lounges, fine dining with showcase kitchens, featuring a wide variety of globally recognized food and beverage brands. The A380 facility Concourse A also offers enhanced duty-free shopping, conference rooms, business centers, and a Timeless Spa.



During the first month of operations Concourse A has served over 589,234 passengers with more than 2,450 flights, and handled 461,972 pieces of luggage.

Concourse A is built for Emirates, where its passengers can travel across Europe, North America, Australia, and Asia.
Concourse A Airside –


The Concourse A is a momentous milestone and accomplishment for Emirates.
Concourse A Costa –

Concourse A Dawn –

Concourse A Departures –

Concourse A Ek Business Class –

Concourse A Ek Desks –

Concourse A Elevators –

Concourse A Emirates Lounge –

Concourse A Info Desk –

Concourse A Skylifts –

Concourse A Train –

Concourse A Transfer Desk –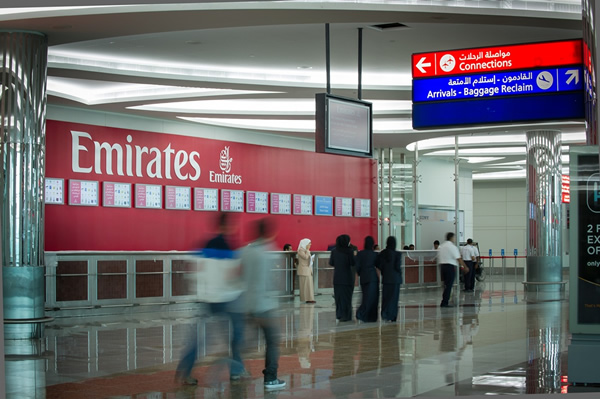 Concourse A Trial Departures –

Concourse A DDF –